In a mainstream news agendum that seems to be increasingly focused on negativity, here is
Ed Gould's

round-up of the top nine positive news stories from the month of March. Read these heartwarming stories and get happy! 

 
1. Cigarette Butts Can Be Recycled
They might be just waste to many, but a company in the US has developed a way of recycling old cigarette butts. New Jersey-based Terracycle has found the cellulose acetate used in cigarette filters can be 'upcycled' into nappies, special packaging and – you may have guessed it already – new filters for cigarettes. At present, most butts go to landfill and are not recycled in any way. The company is set to build partnerships with other well-known brands, like Subaru, as it expands.
2. Indian Beach Sees Transformative Power of Volunteers
Turtles have returned to the beach of Versova close to Mumbai following the work of a local volunteer, Afroz Shah, and a team of dedicated helpers. Ridley turtles have now been spotted on the beach for the first time in years, according to The Times of India. The two-mile stretch of beach had been covered in rubbish until Shah decided to begin clearing it up on his own. After several weeks, others joined in, leading to one of the world's largest volunteer-led clean-up operations. Around 45 tons of plastic were removed from the beach during the operation. Isn't people power amazing?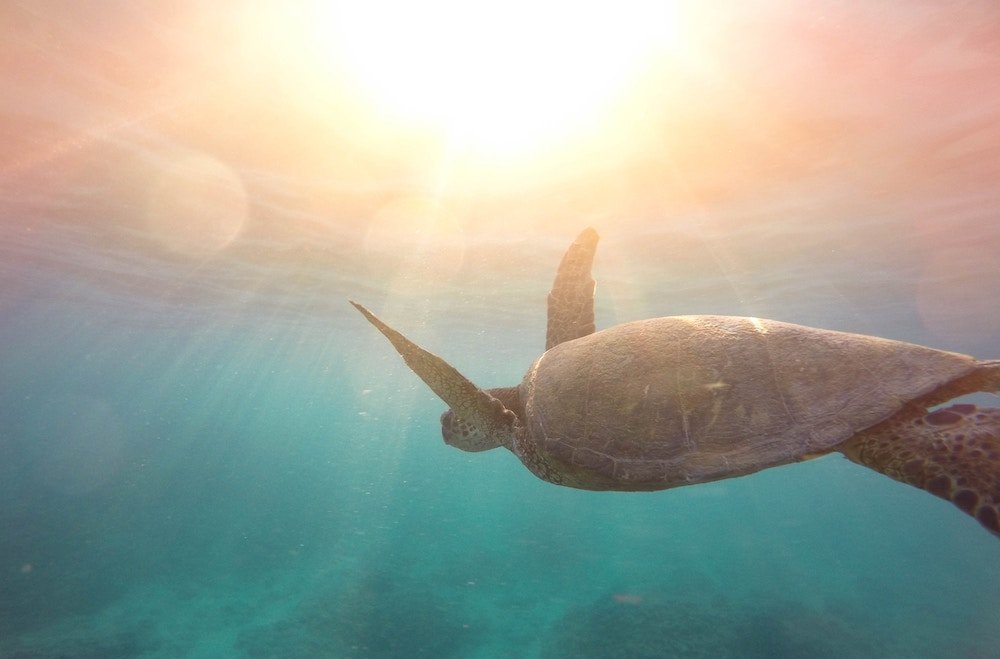 Turtles in Versova, India, returned to beaches thanks to a huge clean-up operation by humans
 

3. Plastic Straw Usage Sees Another Blow
The use of plastic straws for drinks consumption may not be very trendy at the moment but they are still in widespread use. Thankfully, some rather large organisations have seen that consumers are demanding their withdrawal in many areas. In March, more hope was gained for campaigners on the issue when the restaurant giant McDonald's announced that it would withdraw plastic straws from all of the 1,300 outlets it runs in the UK from May. According to Sky News, paper straws will replace single-use plastic ones.
4. Townsfolk Rescue Dolphins Trapped By Ice
Few news stories offer a greater sense of happiness than a successful animal rescue mission. Thanks to the good people of Trinity Bay in Newfoundland, that is exactly what happened when heavy excavation machinery was used to smash up ice that had formed in the bay to allow trapped dolphins to escape to the open ocean beyond. According to reports on CBC Canada, the local fire service was called in to help a group of dolphins escape with local people cheering their efforts on.
5. Scientific Breakthrough Could Protect Delicate Reefs
The downward cycle in one of the ocean's most delicate habitats – coral reefs – could face an upward turn thanks to a new scientific development. The Australian Institute of Marine Biology has come up with a system which acts as a barrier against the sun's overly strong rays. Forming something of a sun shield for the life forms below, the barrier will sit on the surface of the sea but won't interfere with normal marine life. Trials with the material found that fewer incidences of so-called reef bleaching were discovered when the barrier, which filters harmful ultraviolet rays, was used.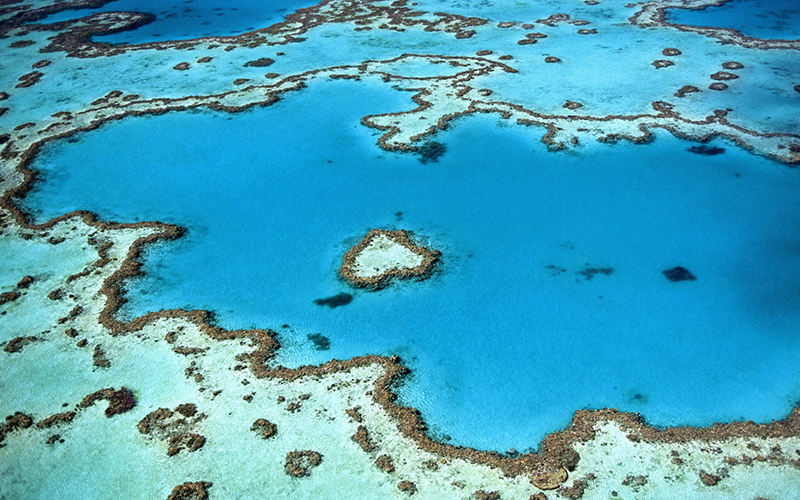 Coral reef comeback: a new barrier can block the harmful UB rays from the sun that destroy reefs
6. People With Multiple Sclerosis Offered New Hope
Scientific researchers have announced a new therapy may be around the corner for those living with multiple sclerosis (MS). Dr Matt Craner, the clinical lead from the University of Oxford which ran trials of a new programme, said in the UK press that the study was a "potential landmark" in the fight against the condition. Impacting on two and a half million people globally, MS may now be able to be treated with stem cell therapy. In trials, researchers saw less brain 'shrinkage' in those who were given the treatment compared with those who took a placebo.
7. Environmental Engineer Develops Fuel From Human Excrement
In positive news for anyone who wants to see a sustainable way of dealing with waste as well as creating forms of energy that don't rely on fossil fuels, a US environmental engineer has come up with a novel approach to the problem. Andrew Foote has developed a system whereby burnable briquettes are made from human poo, at his venture in Kenya, as reported by Reuters. Lower in carbon than other alternatives, his fuel offers a longer-lasting alternative to charcoal. Set up with the Norwegian Refugee Council, his organisation could help people in refugee camps globally.
8. Total Solar Power For Diu, India
More positive news from the environment was reported by The Times of India in March when an entire district was found to have been powered by solar rays for the first time. Thirteen megawatts of renewable energy were created in Diu district, formerly part of Portuguese India. The entire population of 56,000 inhabitants received electrical power derived from sunlight in March and – what's more – also saw a reduction in their domestic energy bills.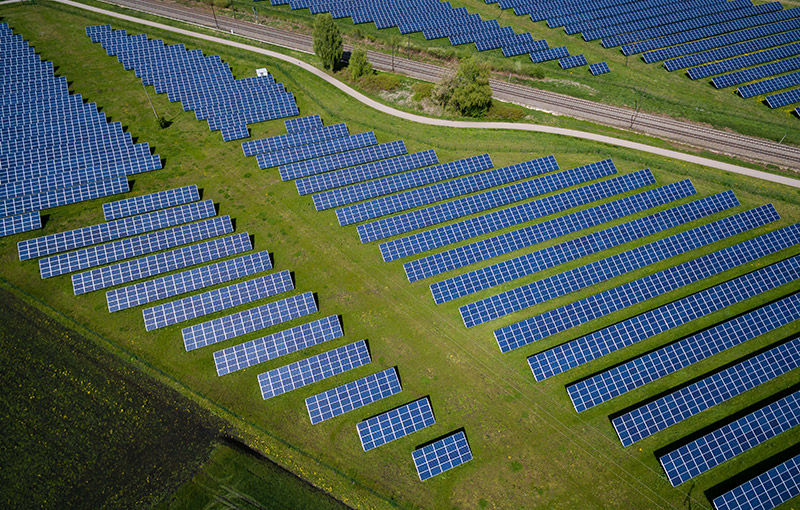 Solar savings: increased sun-power in this part of India also led to a decrease in electricity bills! 
9. Cancer Detection Now Possible In Pen Form
A handheld 'pen' may revolutionise cancer detection, making it much easier for doctors to make diagnoses of certain cancers, according to technology developers. The MasSpec Pen, as it's called, is said to have a 96 percent success rate with detections. Developed in the US, the pen could be used anywhere in the world and would be especially good in the field where other medical equipment might not be viable. As reported in the French newspaper, Le Figaro, the pen can make a diagnosis within just ten seconds. ●