After struggling with a divorce and orgasming, 
Kayla Lords

 went from writing about her sexual fantasies to teaching BDSM to others. Here's how she did it.

 

How does a single mom, newly divorced, go from zero orgasms and little sexual pleasure to living a kinky BDSM life? A life complete with a 24/7 Daddy Dom and teaching BDSM and talking to thousands of people? Well, that's an interesting question.

 
It started with a breakup
Being dumped because your lover can't bring you to orgasm may rate as one of the strangest reasons for a breakup. But that was my reality. It bothered me; it hurt. I felt defective. Why couldn't I have an orgasm? And (worse), if I proved to this one guy that I could, would he take me back? Yes, those were my real thoughts. I've changed since then. The me today would tell him good riddance. I would also ask why he wasn't capable of bringing me to a sexual climax.

For all my non-orgasmic ways, I'd been a highly sexual woman for most of my adult life, even when I repressed it in a bad marriage and for multiple reasons. Sexy scenes and fantasies played through my head every day. I was probably a little preoccupied with sex. I had no idea how these two separate things would change my life.
Writing my truth
When those two realities converged – a lack of orgasms and an overabundance of fantasies – I decided to do what I'd done to survive my divorce. I wrote about the journey. But I hadn't lost my mind. I wasn't going to blog under my name where my boss or my mom could read all the smutty freaky things in my mind. Thus Kayla Lords was born.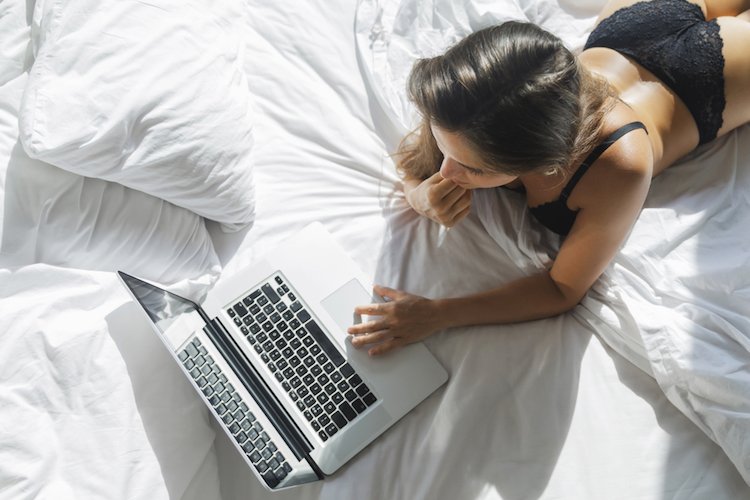 Write on: Kayla Lords writes about her sexual journey (model pictured)

Truer words have never been spoken. I had no idea what was going to pour forth on this new sex blog I'd begun. One day I wrote about my first orgasm. The next I wrote a fantasy of being watched, subtle shades of the powerlessness I would soon crave. Writing my truth made me want to discover more of my truth.
Teaching BDSM: the world opened up
By "the world" I mean the sex blogging world. For those who don't live their life writing, talking, or thinking about sex, it can come as a shock just how many people are willing to bare their sexual soul online. I didn't see the potential sexual path I could take until I took the first step and wrote the first blog post.
"Writing my truth made me want to discover more of my truth."
A door opened. My natural curiosity compelled me to go through it. I found kinksters who fully lived a Master/slave life. Others who loved the sensual side of Dominance and BDSM submission. And, yes, like many others before me, I discovered kinky erotica; dirtier and harsher than anything I would want for myself, but exciting nonetheless.
I chronicled my journey
From my growing realisations of my submissive self to my first D/s relationship – and subsequent heartrending breakup – I wrote it all – what I thought, what I wanted. Sometimes, I hid my deepest desires in fiction and fantasy.

Along the way, people found me, and I found other kinksters. We shared stories. Sent virtual hugs when life got rough. We were all on our journey, but we found common ground. Dominant and submissive, switch and kink-friendly vanillas. They were all out there, rooting for me, supporting me, and cheering me on. In return, I did the same for them. Within a sex blogging community, we were our kinky community.
People asked questions
Eventually, I found The One. The Dominant who was right for me, who was worth all the sacrifice and fear. My erotic fantasies became deeper, more nuanced. Still hot sex, but plenty of emotion and questions about what it might mean to submit and trust and love again.
"A door opened. My natural curiosity compelled me to go through it."

Once I was ready to reveal that I might have found my own happily ever after, the questions began to pour in. How do you meet a Dominant? What do you do when you're scared? How do you survive the heartbreak? How can I be a better submissive? I did the only thing I could think of. I answered their questions as honestly and openly as I could.
Giving back: teaching BDSM 
I quickly realised that a lot of kinksters, especially those who were new and still single, all had the same questions. Indeed, plenty of people had shared similar experiences:
 
wannabe Dominants who were abusers in disguise
breakups that made them feel they'd never be whole again
communication problems that followed them from the vanilla life to this kinky one.
Part of being a good kinkster, in my opinion, is the responsibility we have to give back to our community. People can get hurt when they're uneducated when they don't know the questions to ask, or jump in too fast. We learn best from our experiences. In the first years of my sexual and kinky journey, I felt I'd learn plenty. Not to mention what I learned surviving a harrowing divorce.

Writing articles about kinky topics, podcasting about my D/s relationship, answering the countless messages I receive – this is the way I can give back to the community by teaching BDSM. This is how I can help the next 'generation' of kinksters. To play safe, find happiness, and put themselves on a good path for kinky joy and fun.

I don't consider myself a true educator. I have no degrees that certify my expertise. But I'm happy to share what I've learned: about BDSM, relationships, and about the kink community. I have a voice. I have a perspective that helps people realise they're not alone. That demanding honesty, trust and integrity aren't 'asking too much.' It's my pleasure and my responsibility to help others so they can experience this journey most safely and sanely possible. And it all started with an orgasm and sexual fantasy! 
Main image: Colourbox.com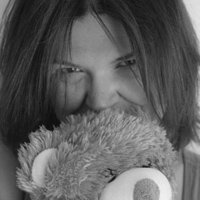 Kayla Lords is a freelance writer, sex blogger, and a masochistic babygirl living the 24/7 D/s life. She hosts a weekly podcast, Loving BDSM, where she and her Dominant talk about loving BDSM in a loving D/s relationship and share what they've learned and experienced as a kinky couple.