Work is an intrinsic part of our lives, so it's better if we can enjoy it. Cristina Jardón talked with 

Arlo Laibowitz

about why listening, compassion and mindfulness are essential workplace tools...

The second International Mindfulness & Compassion at Work Summit took place in Madrid on the 26th and 27th of April 2018. We were able to shoot interviews with five of the amazing speakers, including Cristina Jardón, an expert trainer in emotional intelligence, mindfulness and self-compassion.

This is what she says about herself: "Restless and curious. Here I am. Optimist of birth and by training. Passionate about the simple life, without more. Spirituality and transcendence are two of my great values." Enjoy the full video interview with Cristina below.
 

Also, part of this mini-series, our interview with Bodhin Philip Woodward on the impact of mindfulness and compassion in your daily life, plus our interview with the organizers of co-founders of the summit, Liz Hall and Luis San Martin and Dr Jutta Tobias on her research on compassion in teams beyond the mindfulness intervention. ●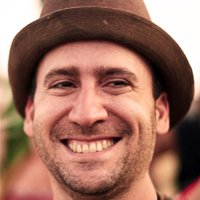 Arlo is a filmmaker, artist, lecturer, and intermittent practitioner of metta meditation and morning yoga. When not dreaming about impossible projects and making them happen in the most impractical ways possible, he journals, listens to jazz, or cuddles with his better half.