There were many feel-good health and environmental stories in the press during June, but you may not have seen them.

Ed Gould

shares his Top 10 from the past month to uplift and inspire. 
With so much upheaval in the world and some frightening stories dominating the headlines, it's good to know that June also saw its fair share of positive news. If you haven't seen many good news stories from the last month, then this selection should be enough to raise your spirits.
1. Extinct orchid rediscovered in Scotland
Let's start with some great news for nature lovers. An orchid species that's so rare it was thought to be extinct has been found growing on a remote Scottish estate. Situated somewhere in the Highlands, the exact location of the plant is being kept a secret since it has not been successfully identified for over two centuries. According to a report by the BBC, the coralroot orchid was unexpectedly rediscovered by an ecologist named Gus Routledge. Meanwhile, another rare orchid specimen also thought to have died out was rediscovered in Vermont, USA. Incredibly, it's thought this example hadn't been seen since 1902! Now, that's what we call flower power! 
2. Dance and mindfulness combined help mental health
It's long been known that physical activity, such as dance, can help to alleviate bad moods and even lessen the severity of mental health conditions like depression. Mindfulness is also a much-studied area of academic research with respect to mental health.
However, according to Adrianna Mendrek, a Professor of Psychology at Bishop's University, writing in the Deccan Herald, when the two are combined there is a noted effect on the somatosensory cortex. This is an area of the brain well-known for its ability to physically alter – a process known as neuroplasticity. Because this part of the brain connects directly to so many others, it's thought that this is why it could help mental health outcomes so readily when both dance and mindfulness are combined.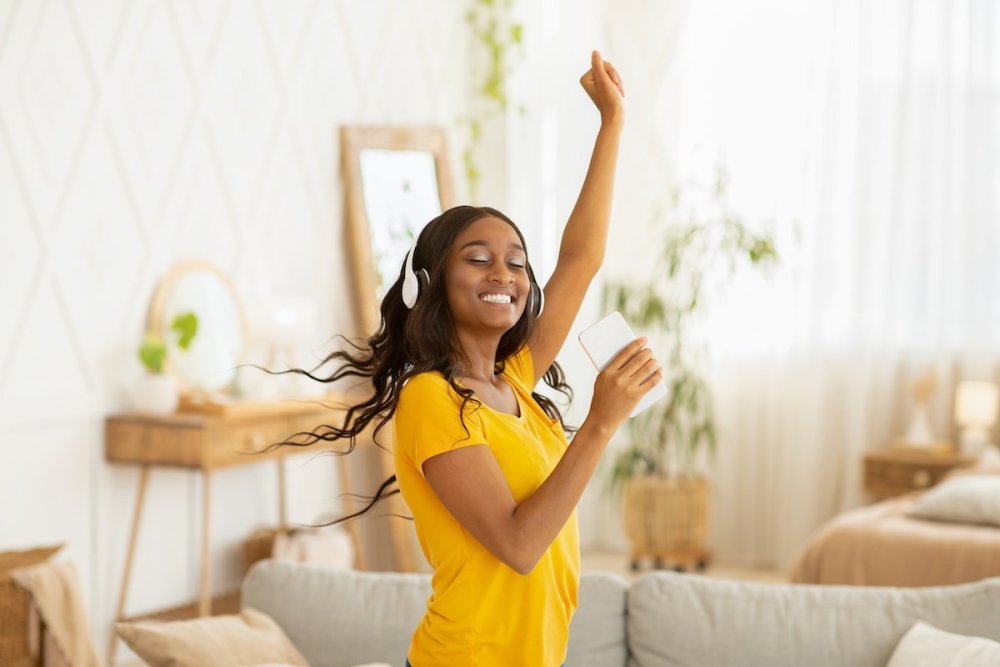 Mindful dancing boosts mental health shutterstock/Prostock-studio
3. Swiss plastics researchers offer hope
Materials scientists in Switzerland have teamed up with colleagues in neighbouring Austria to come up with a sustainable source of hydrocarbons for one of the trickiest plastics to recycle – PET (polyethylene terephthalate). They've come up with a plastic that has similar, durable properties, which means it could even be used for bottles and food containers. The difference? According to a report in MENA FN, this material is derived from biomass waste. Key to the technique is retaining sugars within the natural material that can be used to form strong molecular links. It's also hoped the material will soon be used by 3-D printers.
4. Vitamin D may ward off risk of stroke and dementia
As reported in numerous press outlets in June, vitamin D deficiency has been found to be a significant contributory factor in the incidence of both stroke and dementia. As a result, it's thought that simply getting more sunlight could be a contributing factor in staving off both conditions, according to researchers at the University of South Australia. In addition to getting more sunlight, researchers think that consuming more oily fish – a good natural source of vitamin D – will help ensure longer-term brain health.

RELATED: How to talk to a parent with dementia
5. Drones used to prevent plastics entering the ocean
A Dutch firm called RanMarine has developed aquatic drones that are being deployed in the country's waterways to collect plastic rubbish that would otherwise eventually find its way to the sea. According to a story in EuroNews, the drones measure around 1.5m, meaning they are large enough to collect about 160 litres of rubbish on each deployment. The project has already caught the attention of the US National Oceanic and Atmospheric Administration. Many think capturing plastics before they get into the open ocean is much easier and, therefore, a better tactic than trying to deal with them after they've already got there.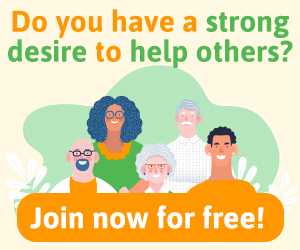 6. Video gamers receive a boost to their intelligence
Many people think playing video games is a waste of time but recent research sheds new light on this popular activity, even going so far as to suggest it can boost intelligence! A study from a Swedish research institute has concluded that video gaming helped certain cognitive abilities – such as problem-solving – to grow.
RELATED: Games are changing our lives... for good!
As many as 5,000 children took part in the study and their cognitive abilities were tested two years apart so that their brain development could be established over time. Overall, the researchers found that screen time wasn't necessarily bad and that, on average, cognitive function was improved among those playing video games. Given the world has been enjoying video games since the 1970s, this is great news for gamers.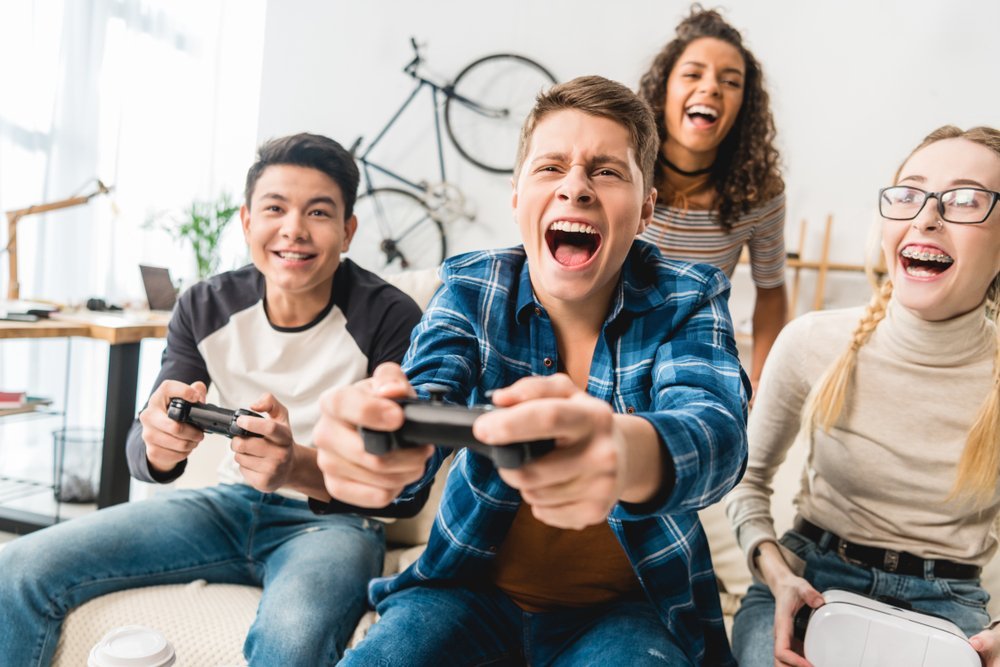 Playing video games could boost intelligence shutterstock/LightField studios
7. Smart CO2 energy battery launched in Italy
The Italian island of Sardinia is home to a new CO2 battery, a green technology that offers a long-duration storage option for renewable energy. According to Claudio Spadaccini, the CEO behind the project, the breakthrough technology is already commercially available to make cost-effective renewable energy on a worldwide scale. The idea is that CO2 batteries are less costly and better for the global environment than lithium-ion alternatives because they require no mining and used a closed-loop system.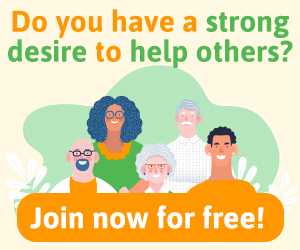 8. Wooden wind turbines offer an ecological alternative
Wind turbines may create green electricity but they're often made from carbon-intensive materials. However, if sustainable wood can be used instead, then they'll operate in an even more environmentally friendly way over their life cycles. According to a report in Treehugger, this is exactly what one Swedish firm, Modvion, is trying to do. A large-scale prototype to demonstrate the viability of wooden wind turbines is already underway. A 30-metre turbine has already been made. Now, the company is in the process of upscaling the idea to a 100-metre turbine that could soon be commercially available.
9. Coffee consumption could extend life
So long as it's not drunk to excess, coffee may help us to live longer, according to a report by NBC News. A recent UK study of 120,000 people compared mortality rates among coffee drinkers and non-coffee drinkers. It found that people who drank 1.5 to 3.5 cups of coffee a day had a lower risk of death than non-coffee drinkers – even if they added sugar to their daily brew! The study also found that coffee drinking was associated with a decreased risk of kidney disease, Parkinson's, type-2 diabetes and some cancers.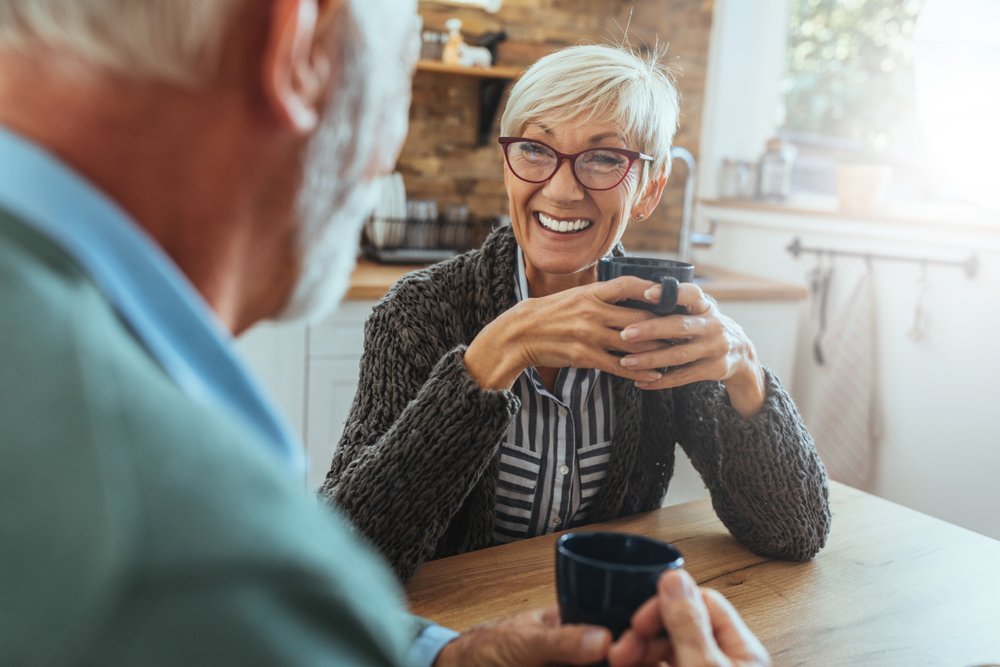 A coffee a day keeps the doctor away? shutterstock/bbernard
10. Optimists are likely to live longer, not just think they will!
Here's a great piece of feel-good news to finish on this month. Being optimistic might make you think you will live a long and happy life, but a new study has shown that optimists really do have longer lifespans on average! According to a report in Woman's World – and numerous other outlets – scientists at the Department of Social and Behavioral Sciences at Harvard T.H. Chan School found that positive psychological outlooks correlated not only to longer lifespans but a healthier ageing process among a wide number of different social groups. •

Written by
Ed Gould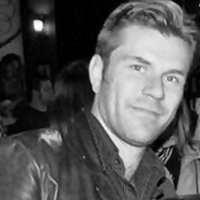 Ed Gould is a UK-based journalist and practitioner of Reiki.