October may mark the mid-point between summer and winter, but it remains a good one from the point of view of positive news. This October saw many new stories that were full of hope and happiness: here's
Ed Gould's

round-up of the ten best...

 
1. Boost your happiness with a short review of your day

 
The BBC reported in October that a simple exercise to appraise your day can improve your happiness and well being. Its report focused on Sandi Mann, a lecturer at the University of Central Lancashire, who suggested that the habit offers a straightforward psychological boost when completed regularly. She suggests conducting a review of your day in which six questions, including what experiences gave you pleasure, are asked. By focusing on your answers you can gradually shift your mindset, no matter how bleak, to a happier one.
2. New hope for fossil fuel free energy 

 
A fuel that's packed with energy just like coal would make a huge difference to electrical energy production – if it didn't release so much carbon dioxide into the atmosphere and add to global climate change. Incredibly, exactly this could be on the horizon thanks to Spanish company Ingelia. The Valencia-based company has developed an industrial process called hydrothermal carbonisation. Essentially, this means it can make biocarbon named 'biochar', which can be burned with zero emissions. What's more, there should be a plentiful supply of biochar's raw material: it's made from nothing more than sewage, meaning we can all contribute!
3. Toy giant to harness to power of mindfulness

 
You might not put Lego and mindfulness in the same headspace but that may change according to reports in The Daily Telegraph. The Denmark-based toy brand has decided to use a new marketing ploy in which its simple bricks are used to help achieve a sense of inner calm. A spokesperson for the company said that the idea was to highlight the benefits of mindfulness through Lego, since playing with it offered a "challenge that's at once relaxing and creatively stimulating." The campaign is primarily aimed at young adults rather than Lego's core audience of children: perhaps it's time to break that tub of bricks open!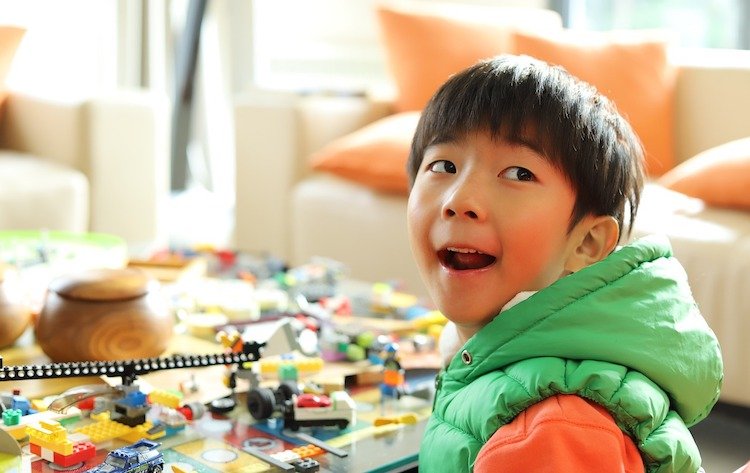 Building blocks of happiness? Lego could help...
4. The era of single-use plastic is coming to an end

 
In more positive news for the environment, the European Union has taken steps to ban the use of plastics which are designed for single use only. Many media outlets reported that MEPs had voted to ban things like plastic cotton buds, knives and forks, drink stirrers and straws. Many such plastic products end up in the ocean and enter the food chain when eaten by fish (which are subsequently caught and consumed by humans). The move is expected to take effect from 2021. 
5. French city leads the way in public transport revolution

 
During October, The Guardian reported how the citizens of the coastal city of Dunkirk were taking up public transport in ever greater numbers. Not surprising given that the city's authorities decided to offer all bus services to its community for free. What's newsworthy is the fact that buses have since become places of social interaction, meeting points and even places to get work done: Dunkirk's buses offer complimentary Wi-Fi. Research suggests that as bus use rises, so fewer cars head into the city, freeing it up and generating cleaner air for all: a win-win situation. 
6. Could mushrooms treat depression?

 
In America, where the use of substances is regulated by the Food and Drug Administration (FDA), permission has been granted into a scientific study into the effects of psilocybin mushrooms. Long known for their psychedelic effect, these fungi may unlock some clues as to how to treat mental health disorders like depression. It took some time for the FDA to come to its final decision, but the path now appears to be clear for researchers to progress with their studies.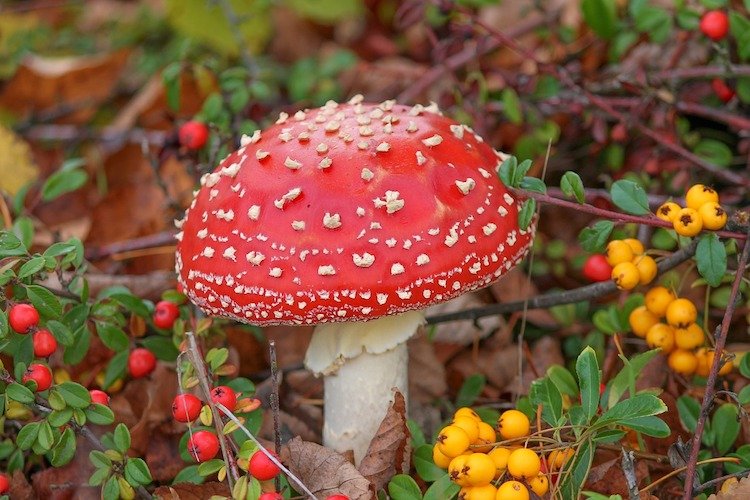 Mushroom for improvement: fungi could treat depression
7. Cannabis may hold the key to treating Crohn's disease

 
Medical News Today reported a story that should bring some happiness to those with Crohn's disease. A debilitating condition that impacts negatively on the digestion system, people living with Crohn's may soon be able to make use of the properties of cannabis to lessen the severity of symptoms. The medical uses of cannabis are well known, but this Israeli-led research indicates that the drug may soon be widely used to help treat pain caused by the condition. Project lead Timna Naftali, a gastroenterology specialist at Tel Aviv University's Meir Hospital, said it's yet to be determined how a treatment might work but its effects are already there to be seen. 
8. Solar farm created on former disaster site

 
Chernobyl may forever be linked with the worrying outcome of a fully-blown nuclear power plant disaster, but it's making power once more. According to the Sydney Morning Herald, the old power plant – which was thought to be completely unusable following its meltdown – has now been converted into a solar energy farm. It still may be too radioactive to live there, but workers can safely set up solar panels which create green electricity. So far, the Ukraine has installed in excess of 3,700 solar panels at the site. 
9. UN recognizes Indian state's farming achievement
Affording new hope to anyone who believes in the future of an agricultural sector which does not rely on pesticides and antibiotics, the Indian state of Sikkim has officially become 100 per cent organic. Over 60,000 farms have adopted the practice, which, according to Reuters, has boosted tourism in the state, as well as setting an example of what can be achieved with a collective effort. The Food and Agriculture Organization of the UN recognized the achievement by awarding Sikkim with its most prestigious prize. Congratulations!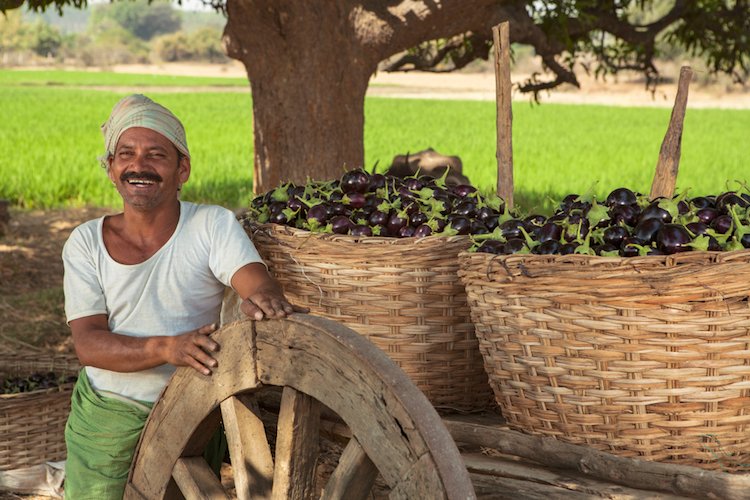 Indian farmer with eggplants © Hari Mahidhar/shutterstock.com
10. Police beat stress with mindfulness techniques
Few jobs can be as stressful as working for the police. In response to the needs of officers, the United Kingdom's College of Policing has developed a 'Mindfit Cop' programme to teach officers how to use methods derived from Buddhist meditation to help face up to their work difficulties and anxieties. The eight-week course has already been taken up by officers from South Wales, Hertfordshire, Bedfordshire, Somerset and Avon. It's hoped the course will see fewer cases of burnout within the service, so that officer retention rates are improved. ●

Do you think Lego could help you be more mindful? Have you ever tried an end-of-day appraisal? Share your thoughts on October's positive news stories with the community below...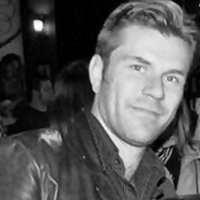 Ed Gould is a UK-based journalist and freelance writer. He's also a practitioner of Reiki.