Giving feedback can be uncomfortable. From balancing the positive and negative to providing specific examples, these nine tips on constructive criticism in the workplace will make feedback sessions far less stressful. And they should also lead to greater satisfaction from your colleagues, too. 
Even though it's part of many jobs, a lot of people find it intimidating to give criticism at work to their colleagues, especially if it's to a supervisor. Whether you're uncomfortable with confrontation or don't know how to correctly phrase your critiques, giving constructive criticism at work can be tricky.

Although many employees are afraid to speak up, criticism is essential to building a better workplace. Companies thrive on feedback. It lets employees know what they're doing well and what they can improve on. But how are people supposed to improve without knowledge of their potential weaknesses?

Embrace opportunities to give and receive criticism and use them skillfully. As someone who is being reviewed, take your colleagues' suggestions seriously to become the best possible employee you can be. Be honest when evaluating your colleagues, so they have the opportunity to improve their quality of work. This behaviour will help your company to achieve a higher level of success and lead to higher engagement among employees, overall happiness and fulfilment at work.

The infographic created by Fundera shows nine tips on how to give constructive criticism that will increase workplace satisfaction.

Copyright: Fundera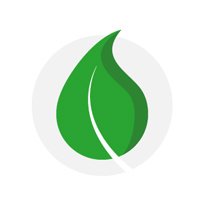 We're happy to publish articles by guest authors that will broaden the perspective and bring new insights. If you are interested in publishing an article here on happiness.com, please contact us.