The 2nd
International Mindfulness & Compassion at Work Summit
took place in Madrid on the 26th and 27th of April 2018.
All the different strands of mindfulness and Buddhism itself are ultimately saying the same thing: Wake up!
We were able to shoot interviews with five of the amazing speakers. The first one is this mini series on Mindfulness and compassion at work is Bodhin Philip Woodward.
Bodhin is Founder and Director of Training for Mindful Academy
Solterreno
- a UK registered Accreditated Training Provider & Meditation School with the Yoga Alliance Professionals and co-founder of
Mindful Academy
.
He has been practising Mindfulness on a daily basis since 1985, and he has extensive experience of mindfulness practices and teaching. He runs Mindfulness Teacher Training programs, Train the Trainer programs and teaches Mindfulness-Based Cognitive Therapy and Stress Reduction Approaches (MBCT/
MBSR
/MBAs) to help prevent relapse into depression and to manage stress and anxiety. He also meets the requirements of the Good Practice Guidelines for Trainers of Mindfulness-based Teachers published by the UK Network of Mindfulness-based Teacher Trainers.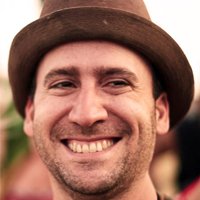 Arlo is a filmmaker, artist, lecturer, and intermittent practitioner of metta meditation and morning yoga. When not dreaming about impossible projects and making them happen in the most impractical ways possible, he journals, listens to jazz, or cuddles with his better half.