"Meditation is the only intentional, systematic human activity which at bottom is about not trying to improve yourself or get anywhere else, but simply to realize where you already are." (Jon Kabat-Zinn)
Jon Kabat-Zinn (New York, 1944) is widely considered being one of the founders of transforming Eastern religious mindfulness practices into methods for Western secular audiences. Kabat-Zinn is an emeritus Professor of Medicine of the University of Massachusetts, and the creator of the well-known Mindfulness-Based Stress Reduction program.
Mindfulness-Based Stress Reduction (MBSR)
The
MBSR program
is an eight-week course that incorporates mindfulness, to assist people with stress, pain, anxiety, psychological difficulties, illness, and life issues. MBSR uses a combination of mindfulness meditation, body awareness and body scans, and yoga, to help people become more present. Although MBSR is based on spiritual teachings, the program is secular. The benefits of MBSR include:
stress reduction;
overcoming chronic anxiety;
and improvements to the quality of life.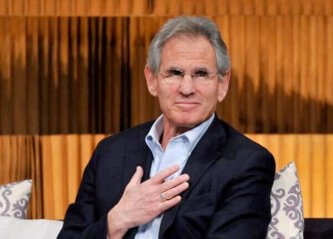 MBSR is a method taught by trained instructors, that entails weekly group meetings, a one-day retreat [six-hour mindfulness practice], daily homework [45-60 min. per day], and instruction in three techniques: mindfulness meditation, body scanning, and mindful yoga.
MBSR is based on the fundaments of non-judgmental awareness, non-striving, acceptance, letting go, beginner's mind, patience, trust, and non-cantering.
Kabat-Zinn defines mindfulness as "moment-to-moment, non-judgmental awareness." During the program, participants are invited to focus both on their practice, and on incorporating mindfulness into everyday routines. In doing so, MBSR enhances self-management and coping with the environment, and one's reaction to it. MBSR also helps against
ruminating
on the past or worrying about the future.
The MBSR course is offered by medical centres, hospitals, and general health organisations.
"The little things? The little moments? They aren't little." (Jon Kabat-Zinn)
Background, Education and Career
Kabat-Zinn graduated from Haverford College and afterwards went on to earn a Ph.D. in molecular biology from MIT. Whilst being a student there, Kabat-Zinn was introduced to meditation by Zen missionary Philip Kapleau. Afterwards, he studied with
Thích Nhất Hạnh
and
Seung Sahn
, and at the
Insight Meditation Society
, founded by Sharon Salzburg,
Jack Kornfield
, and Joseph Goldstein.
In 1979, Kabat-Zinn founded the
Stress Reduction Clinic
at the University of Massachusetts Medical School. There he adapted Buddhist teachings on mindfulness into the Stress Reduction and Relaxation Program, that he later renamed into the eight-week course Mindfulness-Based Stress Reduction. Afterwards, he founded the Center for Mindfulness in Medicine, Health Care and Society. Kabat-Zinn has conducted a vast amount of research on the effect of MBSR on pain, anxiety, brain function, and immune function.
Kabat-Zinn has trained groups of CEOs, clergy, judges, athletes, and congressional staff in mindfulness. His methods and insights have been used to introduce mindfulness and meditation practices in healthcare, schools, corporations, prisons, and other (work)places.
Kabat-Zinn is retired from his professorship at the University of Massachusetts but is still involved in the centres he founded, and an avid public speaker, writer, and mindful meditation workshop host. Apart from that, he has held numerous fellowships and memberships, including as a board member of the
Mind and Life Institute
, an organisation that facilitates dialogues between the Dalai Lama and Western scientists.
"You can't stop the waves, but you can learn to surf." (Jon Kabat-Zinn)
Books
Kabat-Zinn has written numerous books on mindfulness and MBSR. The first one,
Full Catastrophe Living: Using the Wisdom of Your Body and Mind to Face Stress, Pain, and Illness
, gives detailed instructions for the practice of MBSR.
"Give yourself permission to allow this moment to be exactly as it is, and allow yourself to be exactly as you are." (Jon Kabat-Zinn)
Online resources
The Internet provides a wide range of possibilities to familiarize oneself with Kabat-Zinn's ideas, the MBSR program, and associated themes. A lot of these materials are a mixture between free and paid-for.
Podcasts and Audio
On the website
soundstrue.com
, there are a couple of different podcasts starring Kabat-Zinn and his ideas.
Topics included are:
The mindfulness Revolution.
Resting in Awareness.
Creating the Future in this Moment.
On the excellent website Audiodharma of the Insight Meditation Center, one can find hundreds of guided meditations, talks, and interviews, with most of the big names in mindfulness and meditation. Kabat-Zinn is also featured, in
three talks
on mindfulness in education.
On the
Mindfulness CD's
website, associated with Kabat-Zinn, you can find three paid-for collections of guided meditations by Kabat-Zinn. You can find a collection of videos starring Kabat-Zinn speaking on different subjects, that link through to YouTube, where you can find many more videos, including guided meditations and full-length lectures.
"Life only unfolds in moments. The healing power of mindfulness lies in living each of those moments as fully as we can, accepting it as it is as we open to what comes next—in the next moment of now." (Jon Kabat-Zinn)
Jon Kabat-Zinn Videos
There are many videos available starring Kabat-Zinn, either in interviews, or in lectures. The
Greater Good Science Center
based at University of California, Berkeley has an overview of different videos with Kabat-Zinn. Topics included are: mindfulness, MBSR,
compassion
, and well-being. The GGSC also hosts a free MOOC on edx called "
the science of happiness
".
The Connection
is a documentary film, Internet platform, and blog, with separate videos on the connection between health and the mind. Kabat-Zinn is one of the featured experts that include Andrew Weil, Herbert Benson, and Sara Lazar.
"Meditation is a way of being, not a technique. Meditation is not about trying to get anywhere else. It is about allowing yourself to be exactly where you are and as you are, and the world to be exactly as it is in this moment, as well." (Jon Kabat-Zinn)
Talks and Events
As mentioned, Kabat-Zinn is still very active as a public speaker, lecturer and event host.
On
E-Omega
, you can find a schedule with some upcoming workshops on mindfulness and meditation.
On
Facebook
, you can find a page dedicated to news and updates on Kabat-Zinn, managed by admirers.
Ocasionally he would post something on
Twitter
as well.
 Photo: colourbox.com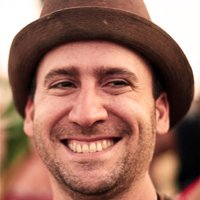 Arlo is a filmmaker, artist, lecturer, and intermittent practitioner of metta meditation and morning yoga. When not dreaming about impossible projects and making them happen in the most impractical ways possible, he journals, listens to jazz, or cuddles with his better half.