Listening to mindfulness podcasts is a great new way of discovering more about the practice while you're relaxing or on the go. Dee Marques shares her top seven podcasts about staying mindful that can boost your well-being, enrich your life and inspire you further. 
Are you searching for the best mindfulness podcast but overwhelmed by all the choices online? You're not the only one! Indeed, podcasts have experienced a tremendous surge in popularity recently. Estimates suggest there are more than 800,000 podcast shows available worldwide, and in the UK, it's thought that more than 7 million people listen to a podcast regularly. Meanwhile, in the US, almost one in three of the population tune in to at least one podcast each month.

But podcasts aren't the only thing that's growing at a tremendous pace: mindfulness has also become one of the most popular trends in the world of spirituality and well-being. With this in mind, it's hardly surprising that the number of mindfulness podcasts just keeps increasing – making it harder to find the best one to fit your lifestyle!
Why choose a podcast about mindfulness?
So, what exactly makes mindfulness podcasts so appealing? After all, there are some great mindfulness apps and mindfulness books that you can use to develop your practice. Well, it's all a matter of convenience and lifestyle fit. Apps are designed to be mostly interactive in that you need to be paying attention to your phone or tablet. Something similar happens with books – you cannot read a book and at do something else at the same time (and that wouldn't be very mindful!).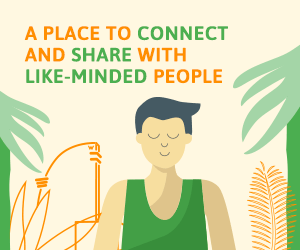 On the other hand, mindfulness podcasts are much more convenient because they allow you to multi-task. That may seem to go against the whole essence of mindfulness (!), but it can be useful considering how busy we are. You can download episodes so you can listen to them during the daily commute, while you're working out, or when you're busy with household chores, etc.

Also, podcasts tap into our social nature because they're usually delivered in a conversational format. Another advantage of mindfulness podcasts is that they bring together different points of view and insights that can enrich our learning journey.
 
The best mindfulness podcasts to listen to in 2023
With an ever increasing number of podcasts to choose from, it can be hard to decide which one you should listen to first. We'd like to make things easier for you, so – in no particular order – here's our selection of the best mindfulness podcasts to listen to in 2023. Let us know what you think of them after you've listened, or what your other favourites are, down in the comments below. Happy listening. 


1. 10% Happier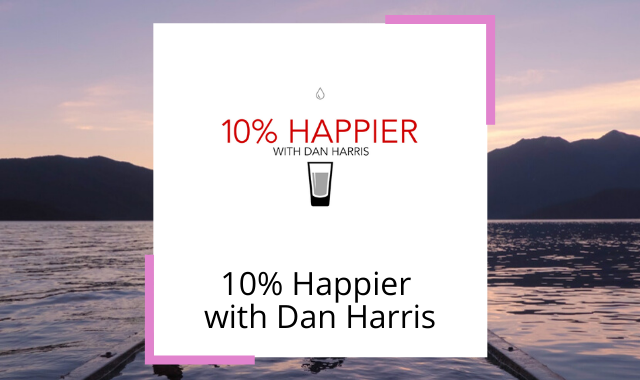 First in our list of outstanding mindfulness podcasts is 10% Happier. This podcast is hosted by Dan Harris, a journalist who experienced first hand the benefits of mindfulness and meditation in treating anxiety. Far from only giving his personal views, Dan Harris' podcast features guest interviews who bring a rich range of views and experiences that will appeal to a wide audience.

This podcast will be of interest to people who are sceptical about the benefits of mindfulness, or to those who think that this practice is at odds with being an ambitious high achiever. If you'd like to know more about how to use mindfulness to be both productive and kind, this is the right podcast for you.
2. Mindfulness Mode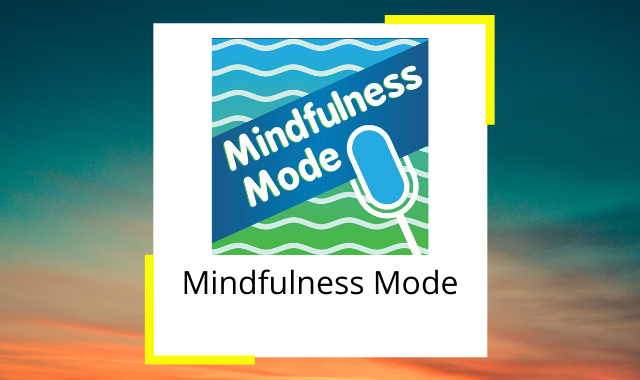 Mindfulness Mode is an interview-based podcast focusing on both the practical and scientific aspects of mindfulness. The host is Bruce Langford, an established coach who specialises in helping others focus on their goals, manage stress, and achieve higher levels of personal and professional development.

RELATED: 7 mindfulness tips for staying engaged

The podcast features interviews with experts and discusses how to apply mindfulness to different aspects of our lives. Past episodes have covered topics like using mindful listening, mindfulness in corporate settings, and how to apply mindfulness to improve sports performance.
 


3. Tara Brach Podcast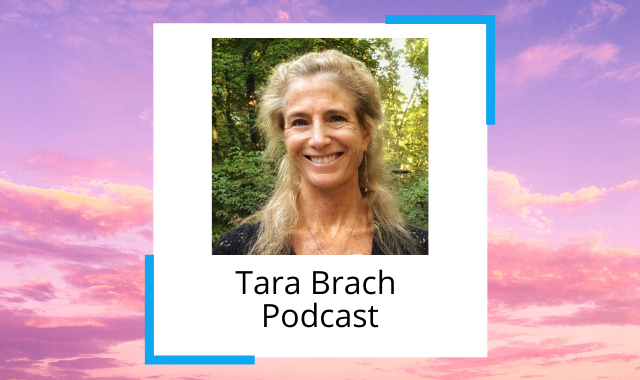 Tara Brach is an author, teacher, and practitioner who runs meditation retreats and workshops in Europe and the United States. She's also a recognized figure in the world of Buddhism and other Eastern spiritual practices. After years of intensive practice and research, she's now considered a leading authority in the use of mindfulness strategies in psychotherapy.

• JOIN US! Sign-up to happiness.com and connect with our caring community •
In addition to running online mindfulness courses, she hosts an incredibly popular podcast that gets more than 1.5 million downloads every month – definitely one of the greatest mindfulness podcasts out there judging by the those figures. Her podcast episodes come in a variety of formats, from short talks to guided Tara Brach meditations.
4. The Rubin Mindfulness Meditation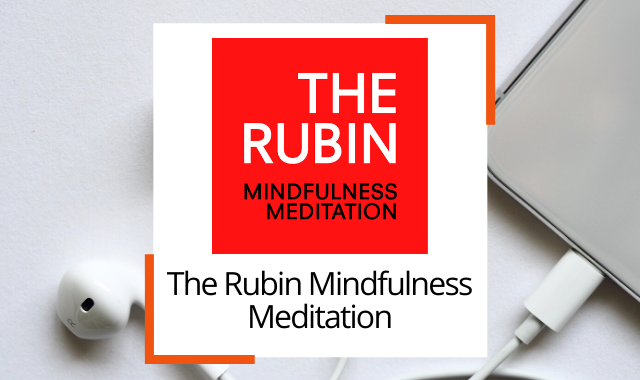 This podcast is run by the Rubin Museum of Art. Based in New York City, this institution has made its mission to share with others information about the values, beliefs, and culture of Himalayan cultures. As such, mindfulness plays a crucial role in the museum's ethos, to the point that they broadcast weekly podcast episodes on this topic.

RELATED: Mindfulness vs meditation – what's the definition

The podcast is designed to appeal to people from all walks of life, whether they already have some knowledge of mindfulness or not. Each podcast lasts 45 minutes and approximately half of it is devoted to a guided mindfulness meditation session delivered by expert teachers. This is a real bonus if you want a practical element to your mindful podcast which you can enjoy there and then. 
5. On Being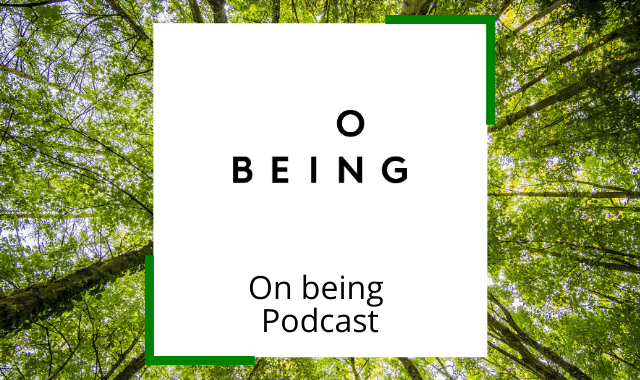 On Being is an award-winning podcast created by Krista Tippett. This show was launched with the intention of being a digital gathering place for anyone interested in taking a more mindful and spiritual approach to what it means to be human. While the podcast doesn't exclusively focus on mindfulness, awareness of being is at the core of it and is also one of the key elements involved in developing a mindfulness practice.
"You can download mindfulness podcasts and listen to them during the daily commute, while you're working out, or when you're busy with household chores."

This podcast has more than 200 million downloads and has been aired for 17 years – quite a feat in itself, which definitely speaks of its popularity. On Being is delivered in conversation format, and former guests have included best-selling authors, philosophers, and spiritual leaders such as Elizabeth Gilbert, Alain de Botton and Desmond Tutu.
6. Untangle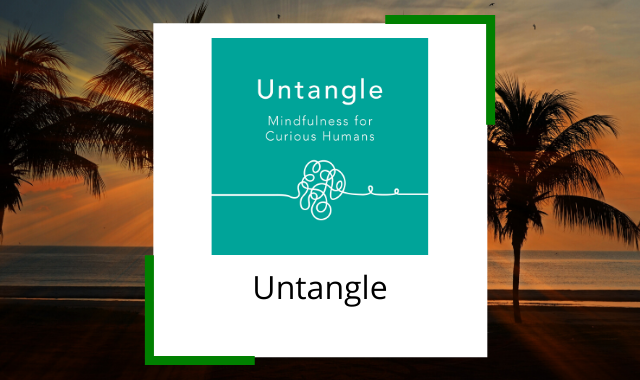 Untangle is another interview-based podcast that releases new episodes every Tuesday. This podcast is co-hosted by former social media executive Patricia Karpas and Ariel Garten, who is known for developing a headband that helps improve the quality of meditation sessions.

RELATED: The 5 best happiness apps to improve well-being

After experiencing the transformative benefits of mindfulness in their own lives, the hosts decided to launch a podcast to help other people reap the same benefits. Episodes last anything between 25 and 45 minutes and the interviews discuss the real life applications of mindfulness.
 
7. The Mindful Coping Podcast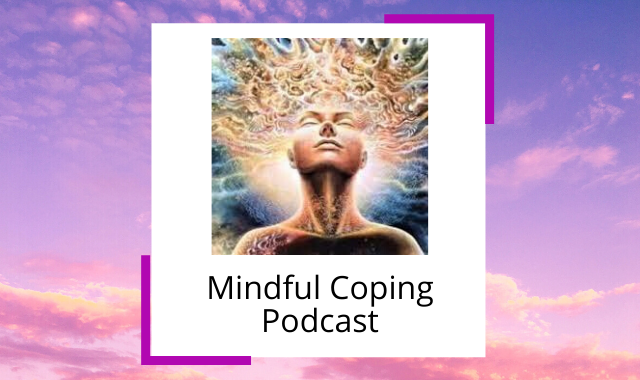 You may want to tune into the Mindful Coping podcast to learn how your mindfulness practice can help you cope with the stress of daily life. Your host is Jeff Krisman, who has been studying and practising mindfulness for over two decades.

RELATED: Happiness podcasts – 8 that we rate
In each episode, Jeff shares valuable insights on how mindfulness has helped him cope with difficult situations: from handling stress during the festive season to being overwhelmed by self-pity or disappointment. This podcast is characterised by a very relatable human-to-human tone that makes it very easy and pleasant to listen to.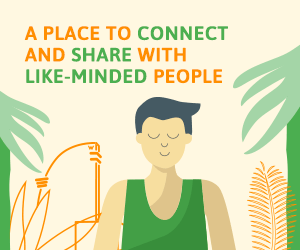 Mindfulness podcasts: a useful tool to live better
Podcasts are convenient way of stepping up your mindfulness practice, or to get started with one. One of their main advantages is that you can listen to them while you work on other things. These shows deliver valuable insights that can help you live better and happier. We hope you'll be able to find a podcast that speaks to you in our selection of best mindfulness podcasts. Happy listening! ●
Main image: shutterstock/Flamingo Images

Do you listen to any of these mindfulness podcasts? We'd love to know which are your favourites. Let the community know in the comments below...
Written by
Dee Marques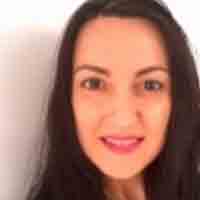 A social sciences graduate with a keen interest in languages, communication, and personal development strategies. Dee loves exercising, being out in nature, and discovering warm and sunny places where she can escape the winter.