The dark skies and cold leave many of us struggling to stay upbeat during winter. Discover five ways to boost your mood and lift your spirits during those harsh months. 

Sponsored content
When winter sets in, many of us look forward to the holiday season and seeing loved ones. However, others dread the cold weather, dark nights, and the time of year in general. If you resonate with the latter, your mood can be affected by the season. To help you think and feel more positive during this time, here are five tips that will help to lift your mood during winter. 
1. Reach out to loved ones
When you're not feeling yourself during the winter months, you may want to hide away from the world and stay inside alone. However, this won't do your mood and well-being any favours. So, if you have loved ones nearby, try and make an effort to see them throughout winter. While the idea of being social may fill you with dread, speaking to friends and family is proven to lift your spirits and make you feel less isolated. In fact, staying social is scientifically proven to reduce feelings of loneliness and boost well-being.
However, if you can't face seeing anyone in person, a quick phone call or Zoom/Skype chat can make all the difference to how you feel. And you never know: your loved one may be feeling down also, so you may help to lift their spirits, too!
2. Exercise
During the chilly winter, you may prefer to snuggle on the couch and use the season as an excuse to put your feet up. However, if you're feeling down and not like your normal self, staying inside will likely do you more harm than good.
Instead, doing some exercise can be a great mood booster. This is because physical activity releases endorphins in the brain which can make you feel happier and healthier. Whatever exercise you like doing, taking 30 minutes out of your day to do some can spark real results.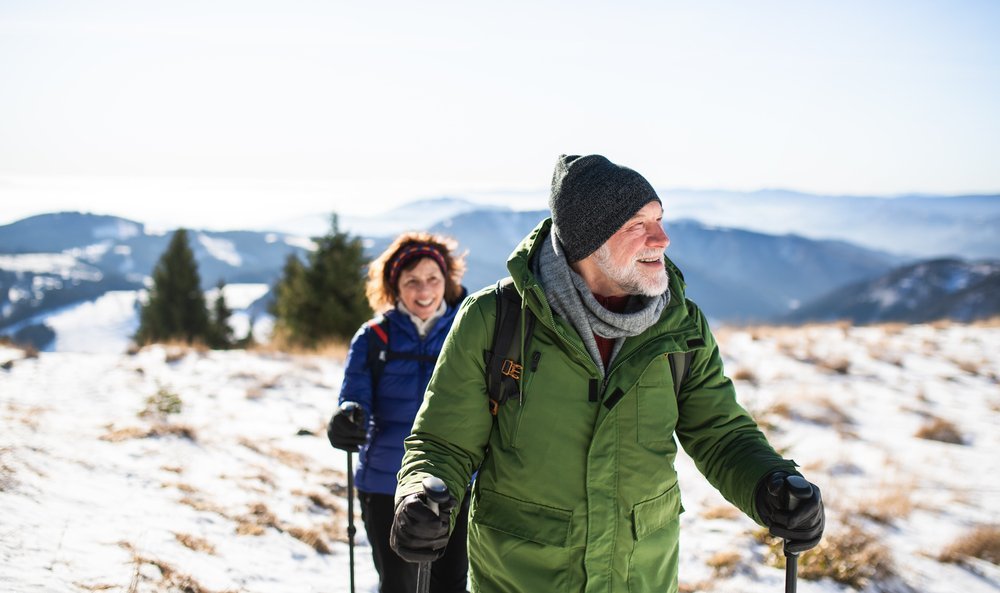 Exercise is a great endorphin boost shutterstock/Halfpoint
3. Eat healthily
If you're the type of person who sees the winter as an opportunity to indulge in comfort food, try and do so in moderation. This is because too much junk food isn't going to do your mood (or health) any good. Simple measures like eating more good mood foods including fruits and veg can give you more energy and lift your spirits. No one is saying you have to give up the comfort foods you know and love altogether. Instead, be proactive in eating well-balanced meals, and make treats an occasional thing only.
"Staying social is scientifically proven to reduce feelings of loneliness and boost well-being. And your loved one may be feeling down also, so you may help to lift their spirits, too!"
4. Try kombucha tea
If you haven't already heard of it, kombucha tea is a fermented drink that's made up of tea, sugar, bacteria and yeast. Some scientific evidence suggests that kombucha tea can make you feel better, since the beverage contains probiotics, which can also promote a healthier immune system.
RELATED: How to heal your gut – 11 ideas to restore belly health
So, if you're not feeling yourself over the winter months, trying kombucha tea may be the answer. As you learn the basics of kombucha, you will find it may have other surprising benefits too. These include improving digestion, strengthening your immune system and reducing blood pressure. Don't just take our word for it; instead, pour yourself a cup and you may soon reap all the benefits and lift your spirits at the same time.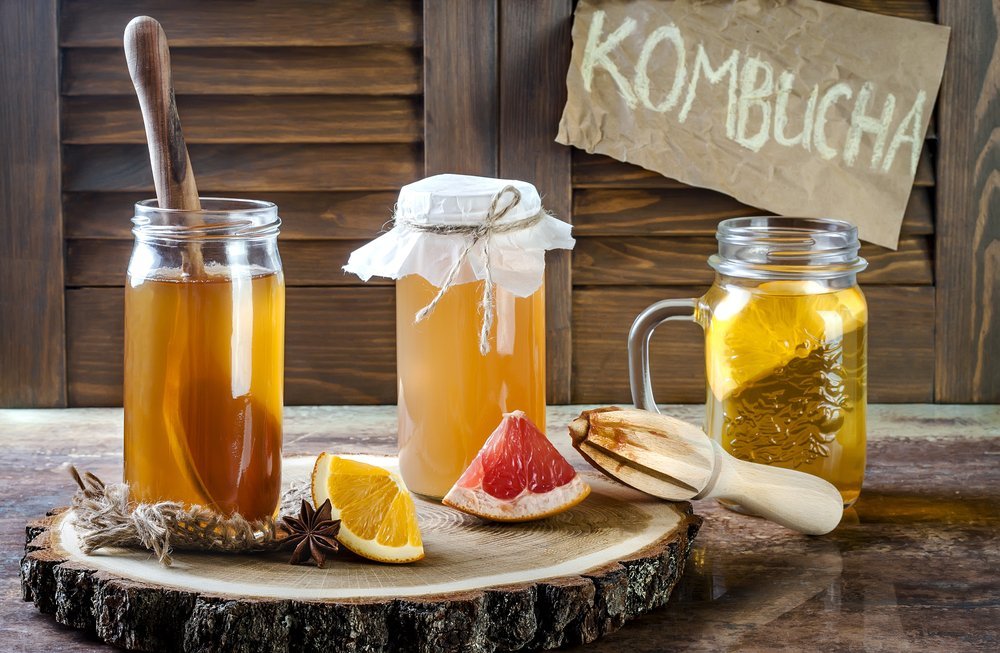 Kombucha tea can lift your spirits shutterstock/zarzamora
5. Meditate
If things are getting too much throughout winter and your mood is spiraling out of control, you may need some time away from the hustle and bustle of day-to-day life. Something as simple as meditating can do wonders for your mood. Regular meditation is scientifically-proven to reduce your stress levels, so practise regularly and you will start to feel more relaxed, calmer, and hopefully happier. 
Rather than dreading winter and everything that comes with it, there are lots of minor changes you can make that can boost your mindset and mood during the colder months. Try some of suggestions and hopefully you will be feeling brighter and happier.  •
Main image: Pexels