Practicing gratitude is a simple way to deal with bad situations and is scientifically proven to have a positive pay off on your health. 

Arlo Laibowitz

examines the ways to be thankful and the benefits.
The
benefits of practicing gratitude
are many. When we're going through tough times, or don't feel satisfied with life, it's natural to focus on what we lack and take the things that we
do
have for granted. That's a missed opportunity. Many
studies
have shown that one of the keys to living a happy and fulfilled life is gratitude. So, how can we develop a gratitude practice? And what are the advantages of being grateful?

What is gratitude?
Gratitude is the affirmation of goodness in the world, of the gifts and benefits we receive, and the 
recognition
 that the source of this goodness is outside of us. Gratitude allows us to:  
Celebrate the present.
Handle toxic or negative emotions better.
Be more resistant to stress.
And have a higher sense of self-worth.
 
Gratitude practices and programs
One of the leading researchers on gratitude is Robert Emmons. He's
developed
gratitude programs and practices that centre around:
Keeping a gratitude journal of three or five things you're grateful for, and thereby developing a daily gratitude practice.

Remembering the bad.

To be grateful in the now, it helps to remember hardships you've overcome.
Asking yourself three questions. "What have I received from __?", "What have I given to __?", and "What troubles and difficulty have I caused?"
Learning prayers of gratitude, or looking for secular alternatives to express gratitude for existence on a regular basis.
Coming to your senses. Appreciate everything you can see, smell, taste, and hear.
Using visual reminders, to help you appreciate what you have.
Making a vow to practice gratitude, which could be as simple as a piece of paper saying "I vow to count my blessings each day."
Minding your language. Use words like 'blessing', 'fortune', 'abundance', and so on. Focus on your speech on others instead of yourself.
Going through the motions. Doing grateful actions will make you more grateful; smile, say thank you, and write letters of gratitude.
Thinking outside the box. Look for new situations and circumstances to feel grateful.
On a practical level, your gratitude practice
can consist of many things
, from writing a handwritten 'thank you'-letter, to creating an appreciation calendar, saying "I'm grateful" for everything you touch on a given day, calling your parents or children and expressing your appreciation, sharing a positive post of gratitude on social media, or giving your time or money to a cause or charity.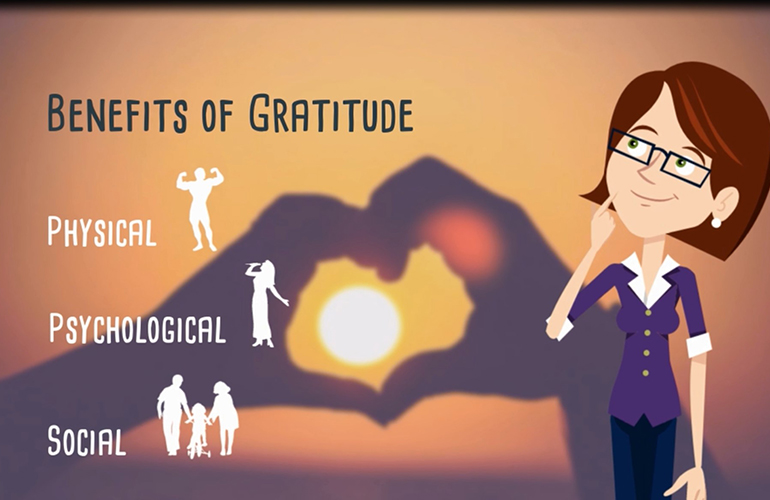 Good stuff: be grateful, feel better!
 
What are the benefits of a gratitude practice?
The
benefits of gratitude practices
range from physical benefits, like having a stronger immune system, lower blood pressure, and better sleep, to psychological benefits like higher levels of positivity, more alertness, joy, and pleasure, to social benefits like being more helpful, generous, compassionate, forgiving, and more connected.
People who experience the most gratitude (and therefore the
positive effects
) tend to:
Feel a sense of abundance in their lives.
Appreciate the contributions of others to their well-being.
Recognise and enjoy life's small pleasures.
Acknowledge the importance of experiencing and expressing gratitude.
In short, developing and maintaining gratitude practices radically transforms your outlook and experience of life. Practice gratitude on a regular basis, and start reaping these benefits for yourself! 
●
Written by
Arlo Laibowitz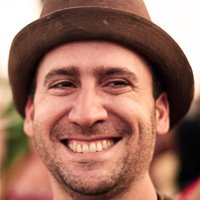 Arlo is a filmmaker, artist, lecturer, and intermittent practitioner of metta meditation and morning yoga. When not dreaming about impossible projects and making them happen in the most impractical ways possible, he journals, listens to jazz, or cuddles with his better half.