What is the International Day of Happiness for, when is it, and what's the theme for 2022? Discover the history of this day dedicated to spreading well-being and celebrating joy in life.
The International Day of Happiness is an annual event organized by the United Nations to promote the idea that feeling happy is a global human right. The International Day of Happiness takes place each year on 20th March. The non-profit organization Action for Happiness organizes the campaign, with support from other groups. The Dalai Lama is the patron of Action for Happiness.
The International Day of Happiness 2022
The theme for the International Day of Happiness 2022 is 'Build Back Happier' and, as you may have guessed, is related to how we recover (and continue to live with) the COVID pandemic. Indeed, as we continue to live with the virus, this year's International Day of Happiness is a chance to find uplifting and positive ways to look after ourselves and one another. As part of this year's events, Action for Happiness are organizing some of the following:
Happiness coaching
Get ten days of free happiness coaching via email or SMS.
Expert webinars
Meet world-leading happiness experts in regular webinars.
 
A supportive community
Connect with thousands of other people getting daily inspiration via an app.
International Day of Happiness: the history
The first International Day of Happiness was held on 20 March 2013, following several years of campaigning by Jayme Illien, a United Nations adviser. After growing up in one of Mother Theresa's Kolkata orphanages, an American family adopted Illien. He was keen to end global inequality.

All member states of the UN are encouraged to participate in the International Day of Happiness in an attempt raise awareness of the importance of positive emotion for humanity and to help others to find ways to create happiness.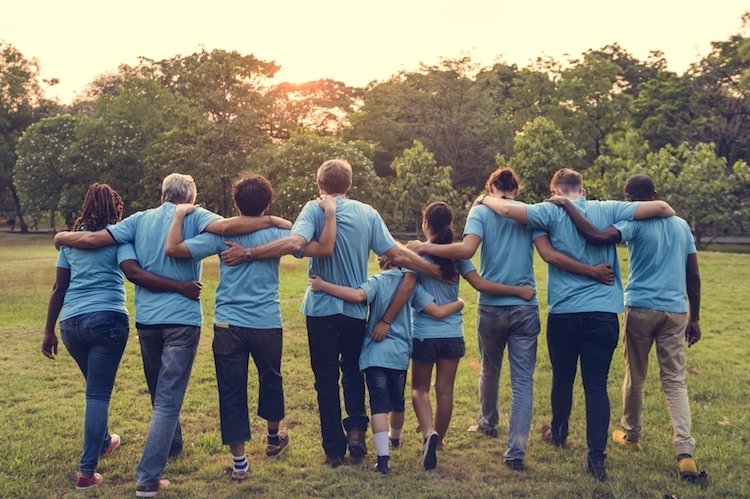 Come together to celebrate the International Day of Happiness
The past few international events have had attendees including world leaders and celebrities. Pharrell Williams, the singer-songwriter, has been heavily involved with the event as a spokesman and the composer of the worldwide hit Happy. In fact, an innovative part of the 2013 celebrations was the first ever 24-hour global live streaming video of this very song.

During previous celebrations, numerous free events have taken place across the world, such as dances, drop-ins and conferences. Community workshops, walks and social media are all tried-and-true ways of spreading the message about how everyone deserves to feel happy.
"The International Day of Happiness is an annual event organized by the United Nations to promote the idea that feeling happy is a global human right."
Some years have focused on particular areas essential for well-being. For example, 2015 concentrated on the importance of relationships and discovering the key to a good life. While in 2014, people shared images of what made them feel happy. The event aims to reduce global inequality, end poverty and protect the planet for future generations. 
International Day of Happiness: World Happiness Report
Every year the UN measures and compares the happiness of different countries in the World Happiness Report, which is released to coincide with the International Day of Happiness. The World Happiness Report ranks 156 countries by their happiness levels, and 117 countries by the happiness of their immigrants. The UN bases its report on social, economic and environmental well-being and sets goals for countries to achieve to increase happiness because it believes happiness is a basic human right.
Studying happiness
The first history of happiness studies began over 2,500 years ago when great philosophers such as Confucius, Socrates, Aristotle and Buddha, and many others devoted their lives to the pursuit of this topic, influencing the lives of countless millions to the present day.
Today, positive psychology or the science of happiness is the study of what exactly make happy people happy, and recently there has been an explosion of interest in this field. The eight-week and totally free course, 'Science of Happiness' is one of the most popular courses since its inception in 2014. Students report that the information and materials provided have been very useful for improving wellness levels.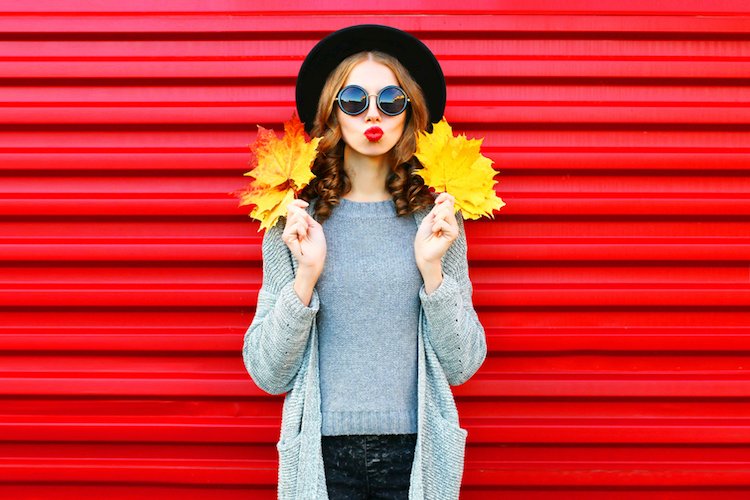 Well red and happy: take a leaf out of her book!
The benefits of happiness
Although studying happiness is not a new concept, it's only in recent years that psychologists have begun to understand the importance and far-reaching implications of positive emotions. Indeed, scientists conclude that the key to human wellness is strong social ties and a sense of purpose in life, in other words, involvement in things that are for the 'greater good' of humanity.

Others believe that having a positive mindset is responsible for as much as 90 per cent of our feelings of well-being. These might include a fulfilling career where helping others is paramount, voluntary work to improve the community, or participation in a religion that promotes communal activities such as regular group worship.
The science of happiness continues to be, perhaps, the most valuable area of studies, concentrating as it does on the question of how to find or increase happiness levels.
People who are happy tend to live longer and have fewer health problems. Indeed, happier people are less likely to have high blood pressure and heart issues. One thing remains clear – we still have a lot to learn about this area of study and the myriad benefits of a life well-lived. Hopefully the International Day of Happiness can raise even more awareness of this and help us all to be happy in 2022 and beyond. ●
Main image: Colorbox.com