When

Marilyn Coates-Lower 

packed up her life and went sailing the world, she faced her fears head-on. The experience was challenging and with dangers, but she also learnt a lot from her adventure. Here are the top five life lessons that she learnt.
You'd be forgiven for assuming that I must have a long standing love of the sea and sailing. In fact, nothing could be further from the truth. As far as boats were concerned, back in the 1990s, I'd never been on anything smaller than a ferry. And, when I was just three years old, I almost drowned in the sea; only the quick thinking of my father, a serving police officer trained in CPR, saved my life.

Although too young to appreciate it at the time, I truly believe that this experience, which I still remember vividly to this day, not only left me with a fear of deep water but also created an inbuilt sense of survival and adventure. I'm delighted to share five life lessons that have made me the person I am today, which could, perhaps, help someone else to always see the glass as 'half-full'.

So, here are the five life lessons I learned while simultaneously sailing the world:
Life lesson 1: Don't waste a single moment
I moved from England to Ibiza, one of the Spanish Balearic Islands, in 1986, and, to my delight, my mother and stepfather decided to follow me out there in 1989, after their retirement. I was so fortunate to experience the pleasure and the happiness this brought – actually developing a friendship with my mother, rather than just seeing her as a parent. Then, in 1991, she was rushed to a hospital and died just a week later, having been diagnosed with acute leukaemia.

This was a life-changer for me. My mother was only 68 and believed that she still had many years ahead of her. After she passed, I decided not to waste a single moment of my life and have never looked back. So, for all of you that still have mothers (and fathers), be sure to spend time with them, no matter how busy life gets or how complicated your relationship. Ask them questions that need answers now because, one day, as I discovered, it will be too late.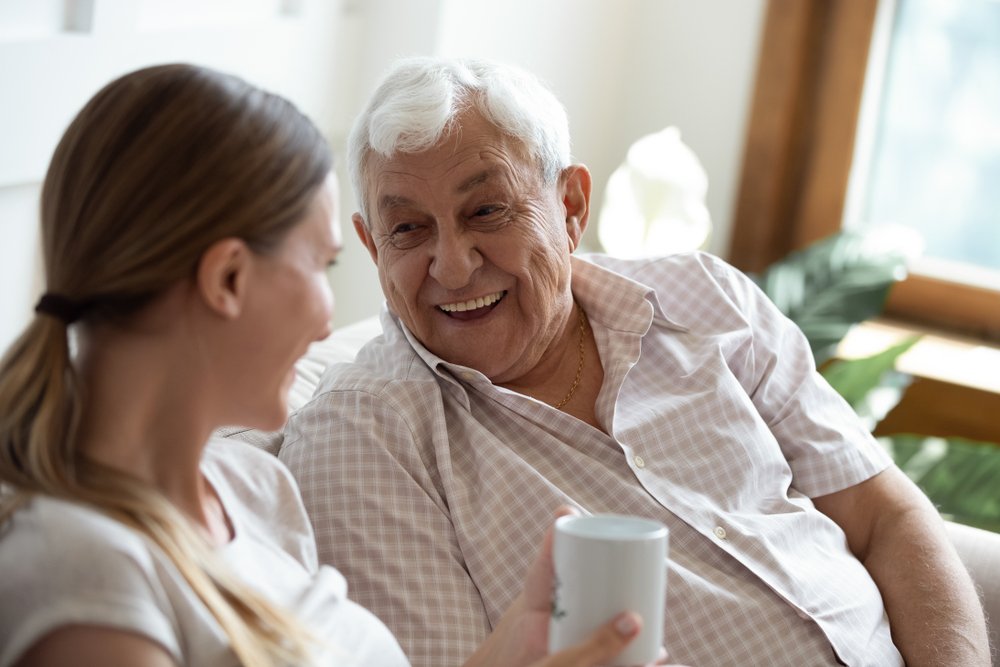 Life lesson one: spend time with family shutterstock/fizkes
 
Life is to be lived, and I truly believe that if you're miserable, sad or experiencing depression or grief, then it's time for a change, however radical. I had many wonderful friends in Ibiza who rallied around me – two, in particular, were keen sailors, working for a local day charter company. They took me for a day's sailing on a 35-foot yacht, to the beautiful island of Formentera.

This was one of those extraordinary life lessons for me, as, although my fear of deep water was very much present, I realised that sailing itself was amazing and I didn't need to get my feet wet (although getting on and off the boat was a major challenge!).
Life lesson 2: Never turn your back on an adventure
So, a plan was formed, the 40-foot yacht purchased, and my first ever long-distance sailing trip to Gibraltar undertaken. After an incredibly scary trip around Capo de Gata in gale-force winds, with VHF radio support from several other yachts also trying to stay afloat, we stopped off at several Spanish Costa resorts, during which time I seriously reconsidered the wisdom of what I was doing. However, determined not to give into my fears, I concentrated on the many adventures and life lessons ahead, including my first-ever visit to Gibraltar.
"Life lesson one: life is to be lived, and I truly believe that if you're miserable, sad or grieving, then it's time for a change, however radical."

Gibraltar greeted us with high winds and an engine that wouldn't start, driving us towards the dangers of the rock itself. Fortunately, a passing fishing boat realised the peril we were in and came close enough for us to throw a rope so that they could tow us in.

This act of kindness has led to a lifelong friendship with the fishing boat skipper, now retired and living in Spain. After a major refit of the yacht and six wonderful weeks on the 'Rock', we set sail for the Canary Islands, visiting most of them before stopping at Gran Canaria, in readiness to stock up with supplies for the ten-day Atlantic crossing.



Life lesson 3: Never let your fears get the better of you
Out on the open sea, with no land in sight, seemingly all should have been safe and well. However, nothing could be further from the truth. There are constant dangers present, from whales through to cargo ships operating on autopilot while the crew sleeps.

Upon leaving the port, I felt confident that the yacht was highly visible, with her red sails, and large enough to be able to be seen at all times. This false confidence soon became apparent when, on the fifth night, during stormy weather and a big swell, I realised just how insignificant we were when we were almost mown down by a massive cargo ship which, quite simply, could not see us.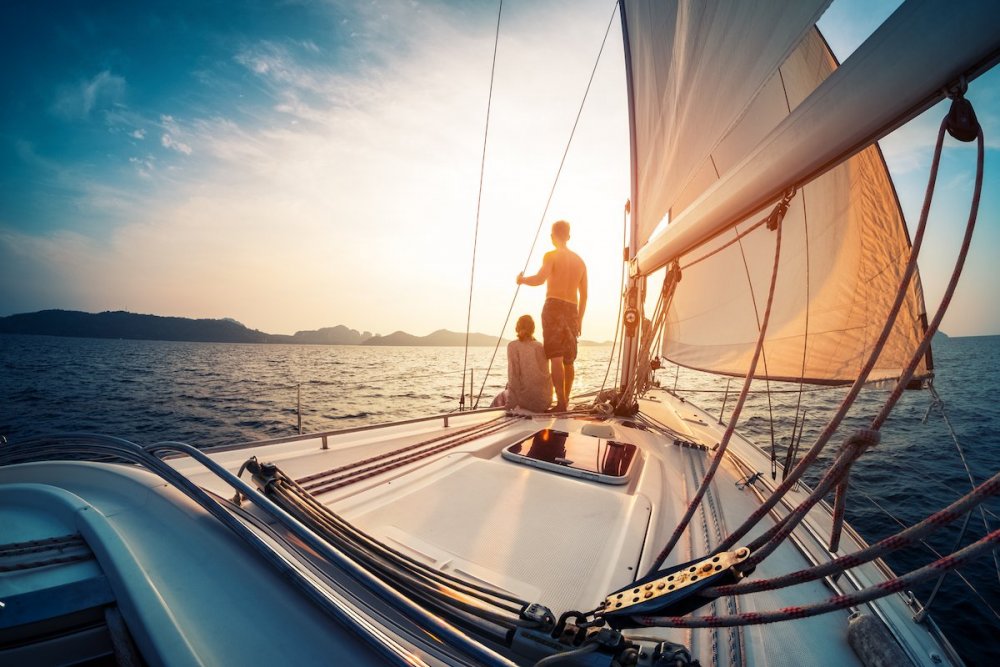 Stay afloat, don't give into fear: another life lesson shutterstock/Dudarev Mikhail

Frightening though this was, the danger was averted by a hard tack, leaving me wondering what on earth I was doing on this tiny – as was now apparent – 40-foot boat! When I gazed up at the sky, and the stars were so vast and close that I felt as though I could reach up and grab one. I've never seen stars and such a black sky like this since, and, despite having been extremely frightened, I knew that I was embarking on a once in a lifetime challenge which would ensure that nothing would scare me again.
Life lesson 4: See the beauty in everything
Ten days is a long time to be on a relatively small yacht with two other people. The Atlantic swell and 24-hour watch shifts soon began to take their toll and tempers start to get frayed through lack of sleep and privacy. This left us with a choice: either suffer in silence or make the best of it.
We, of course, decided on the latter, especially after discovering with gratitude the sheer beauty and peacefulness of the night time watches; life lessons were coming thick and fast. The sunrises and sunsets were stunning, and, during the hours of darkness, almost every stellar constellation could be seen with total clarity by the naked eye.
"I realised that no matter how serious challenges are, there is always something extraordinary afterwards. This was an essential lesson in life."

Dolphins playing in the wake of the boat would follow us for hours, man-of-war jellyfish, with their stunning colours, would float by, deadly yet incredibly beautiful. The bluest of skies and, in light winds, the red, yellow, green and blue of the cruising chute billowing out on the bow; all these wonderful life experiences made the inconveniences of life on board pale into insignificance.
Life lesson 5: Happiness and contentment is inside us all
We encountered several bad storms while sailing the world, including a hurricane, while at sea, but managed to survive relatively unscathed, mainly, I have to say, due to the sailing skills of my companions. We experienced cruising from one gorgeous Caribbean island to another and then on to the South American coastline, during which important life lessons were learned.

RELATED: Happiness is a choice

The sheer happiness of arriving at a beautiful anchorage, just metres away from a deserted sandy beach; dropping anchor and going ashore to explore cannot be underestimated. Then, back to the boat, sitting on the deck watching the sun dip below the horizon while sipping a Jamaican white rum and cola: this is true contentment. I realised that no matter how serious challenges are, there is always something extraordinary afterwards, even if it is, simply, just the fact that I have survived and am looking forward to the next adventure.
The big life questions
There is a big question asked by Gerri Luce LCSW, a licensed clinical social worker: "Are happiness and contentment the same thing?" According to Luce, they are not, and, whilst I agree with her to some degree, in other ways I don't, as she focuses on our need to be one of two; I feel that it goes much deeper than this.

Indeed, Arthur Dobrin D.S.W. asks another question. "Can you live alone and be happy?" Having experienced the solitude of night watches through to sharing a relatively small space with my friends, I do not feel, for myself, that living alone and having one's own space is a bad thing.

This is perhaps one of my most valuable life lessons: we all make our own decisions, many of which can make or break us. Life is too short, and this is why I never waste a single moment regretting even wrong moves; this, for me, makes happiness and contentment the same thing. ●
Written by
Marilyn Coates-Lower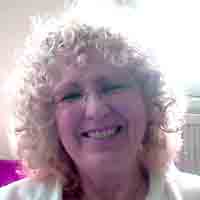 I'm a free spirit who wakes up with a smile every morning. My life has been an adventure and, although now officially retired, I continue to work as a writer and proofreader. I live in a stunning part of Brittany, France, together with my horse and cat, enjoying views of the woods that surround my house and across the valley to the village. By way of my experiences, I hope to inspire people, through my writing, to become more positive, happy and forward thinking.