Making new friends as an adult isn't as difficult as it seems. So, if you've ever thought 'I have no friends', these six tips from 

Ed Gould

will boost your buddy count and your happiness too. 
The nature of friendship changes over time. When you're a kid and at school, you learn how to make friends. And even if you struggle to make long-lasting friendships, you learn how to get along with your schoolmates, for better or worse. I'm lucky enough to still have friends that I first met at pre-school, but I think that's quite unusual.

In fact, although adolescence is a time when some youngsters struggle with having no friends at all for a period, it's in our teenage years that many people make their most long-lasting friendships. At this time we start to be a little more discerning about who we are, who we get along with, and what we get out of our friend relationships. The shared experience of school days certainly plays its part, but by the time you're 15 or 16, you're more likely to hit it off with friends who share your interests and life passions.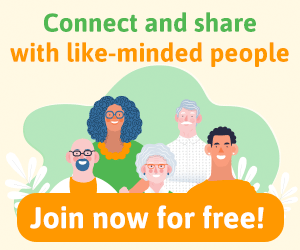 However, making friends with new people once you're in adulthood is undoubtedly harder. Indeed, a 2016 study from Finland found that we make increasing numbers of new friends up until the age of 25. After that age, the numbers begin to fall rapidly, gradually decreasing over the duration of a person's life. But it doesn't have to be this way. So, if you've moved, lost friends for whatever reason, or feel isolated from your social circle because of differing lifestyles, what can you do to improve your friend count?
Feel you have no friends? Here's what to do
Life changes our friendships and you cannot maintain all those that you had in childhood. People drift away from one another when they don't see each other regularly (even if you have the knack of picking up successfully from where you left off). But the power of friendships is important: they can help maintain our mental and physical health. 
Indeed, these days, scientific research has so much more to tell us about the damaging nature of loneliness. Of course, feeling lonely can impact on children as well as adults, but it certainly affects grown-ups who have a lifestyle that makes it hard to meet new people and make friends.
• JOIN US! Sign up today and make new friends at happiness.com •

According to Harvard University, loneliness is a serious issue that should be regarded as a public health problem like STDs. In fact, having no friends could affect your physical health: a 2015 study found that having strong social connections boosts physical health, as you are less likely to be obese or be living with high blood pressure.

Government research from the UK has found that 200,000 people there have not had a meaningful conversation with anyone for over a month. Indeed, most GPs see several people every day who are dealing with the symptoms of loneliness. According to MIND, loneliness can lead to mental health deterioration which, in turn, tends to make you feel more isolated.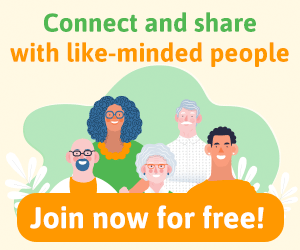 Of course, this can result in a spiral of loneliness unless you take active steps to counter it. This is where knowing how to make new friends as an adult is such a useful skill. So if you're one of those people who's ever said or thought 'I have no friends', here are some ways to bring new people into your life and feel happier. 
1. Ensure that you're open to new friends
If you believe you have few or no friends, then it's first worth considering why. Do you perhaps unintentionally push people away or appear aloof? Do you make the effort to stay in touch with people? Are you always turning down invitations because you are nervous of social situations? Being mindful of your behaviour is an essential starting point.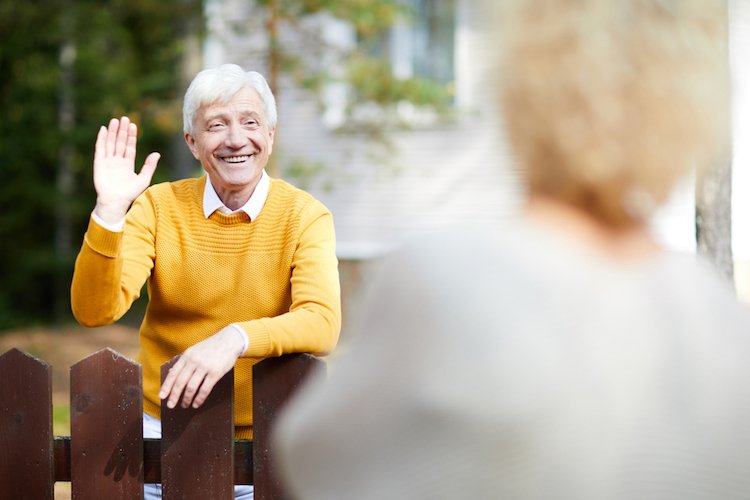 No friends? Don't sit on the fence! Chat to your neighbours © shutterstock/Pressmaster
Indeed, it's true that as humans we let friendship opportunities pass us by every day: we can be too shy, too awkward or just unaware to grab them. Try to develop the courage to change that: learn to recognize potential friendships leads and actively follow them.
For example, instead of just saying 'hi' to a neighbour, invite them in or pop out for a coffee. If you get served by the same person over and again at your local supermarket, engage in conversation with them – you might have more in common than you think. Indeed, you'll be surprised by how many potential friends there already are in your immediate orbit! Having awareness is key. 
2. Connect with existing contacts 
Of course, in the combat against loneliness, you could always pick up the phone to an old friend you haven't made contact with for a while. Indeed, some of our oldest friends may be in a similar position and only too willing to rekindle a friendship. Don't remain aloof from old friends or turn down too many social invitations. However, this advice is not exactly the same as knowing how to make new friends as an adult, something that means putting yourself out there a little.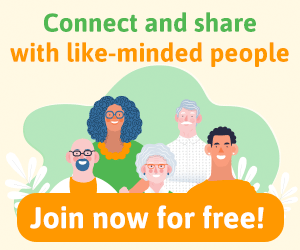 3. Use modern technology – the right way
If you feel like you don't have any friends, there are plenty of apps and social media platforms that you can use to allow people to connect with one another, but you need to use the right ones and in the right way.  Twitter, Facebook and Instagram may be a way for people to self-promote and offer up details of the minutiae of their lives – and even been said to isolate people further – but there are some very different apps out there specifically designed to help nurture new friendships. 
Hey! Vina is a good one for socially isolated mums, for example, as is Peanut. Huggle is another established social media platform that helps strangers to connect with one another, too. You could also create a social event on a platform like Facebook and invite your online acquaintances to meet up in person, a great tip for reconnecting with old friends as well as making new ones.
"If you think you have no friends then it's first worth considering why. Do you perhaps push people unintentionally or appear aloof?"
And, of course, our very own website, happiness.com, is an excellent place to connect with others on a similar wavelength and perhaps find a deeper sense of community. You can create a profile and find new friends based around your interests. Perhaps you're interested in astrology, spirituality or non-duality, and have struggled to find others that share your passion? Simply add your interests and you can reach out to others that are into the same things. 
Our happiness forums are also a quick way to share ideas and engage in discussions with people you may want to connect with more deeply. You will find threads on all areas of modern life and well-being, such as mental health, conscious living, sexuality, Buddhism, etc. A great place to start finding your way is in our introduction circle threads. Sign up easily hitting the banner below! 
 4. Make friends at work
If you think you have no friends, one of the best ways you can make new ones as an adult is to mix more with people you work with. If you disappear quickly at the end of the working day or don't join for team lunches then you won't establish new friendships with people you could be genuinely hitting it off with. Make time to socialize with co-workers and get involved with company events, even if it's just a few drinks after work. Sadly, if you are now remote or home working due to the effects of the pandemic, you might have to skip this idea for now! 
• JOIN US! Join the caring happiness.com community and make new friends •
5. Volunteer
If you're currently unemployed, then you can find new friends by getting involved in your local community though volunteering. Becoming a volunteer is one of the quickest and most useful ways of coming into contact with a lot of potential new buddies. Furthermore, you are more likely to already have something in common if you are working towards a shared goal or cause. In fact, aside from making new connections, the benefits of volunteering are many, and your work with other people will also be of benefit to society in some way.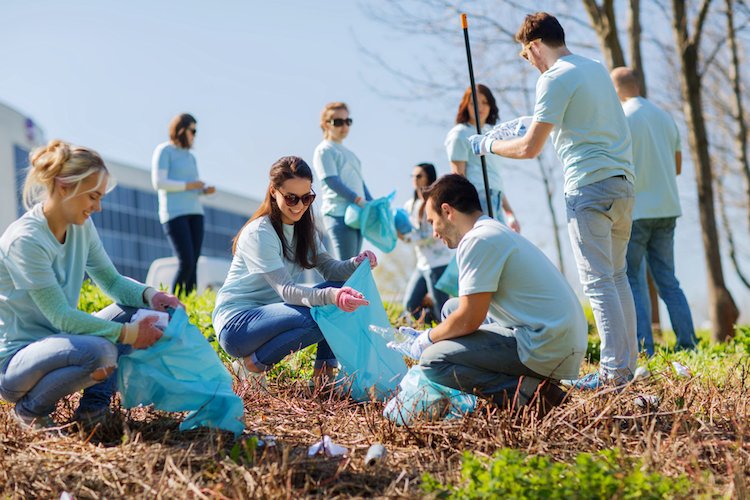 No friends? Then volunteer and make new mates as an adult © shutterstock/Syda Productions
5. Join groups

 
One thing that puts off adults making new friends is that they think it was easy in childhood and so will be difficult as an adult. Actually, often it really wasn't, and it was only the shared experience of school that made those friendships come to be.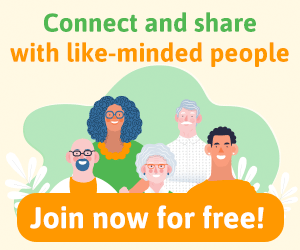 If you join a group, you will have a similar shared experience in which friendships can be formed naturally. Crucially, it doesn't matter what the group does or is for. Book reading, sports clubs, woodworking discussion groups and informal mums networks are all as useful as each other. Just pick something that you're passionate about or interested in trying. According to Psych Central, finding other people like you is incredibly useful for fending off loneliness. You can always combine the previous tip and use technology: MeetUp is a great online resource to join groups in your local area. 
6. Walk a four-legged friend

 
According to the British Heart Foundation, walking a dog is not just a good idea for getting the blood flowing and releasing endorphins in your brain that leave you feeling more positive, it can help you make new friends, too. It suggests that you don't even need your own pet – you could borrow a dog from a family member or a neighbour, perhaps offering to take it for walks while they're on holiday is a great start.
"Learn to recognize potential friendships leads and follow them. For example, instead of just saying hi to your neighbour, invite them in or pop out for a coffee."

When you're out and about with a pooch, you're much more likely to get into conversations with other people, especially other dog walkers. Take your dog out at the same time so you bump into the same people regularly. You could even go one step further and join a dog walking group or set up your own!

If you don't want to commit to getting your own dog or prefer not to ask your neighbours, consider signing up to a dog sitting/walking site such as Rover – one more benefit is that you could get paid for it, too!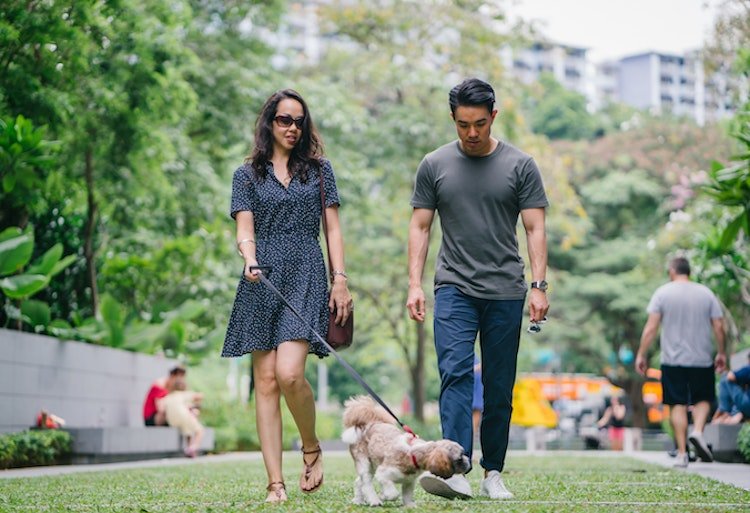 Paws for thought: a furry friend can help you meet new people!
The takeaway: I have no friends
There are many ways for making new ones, no matter what your age is. It's never easy to establish completely new friendships, especially if you're naturally shy. That said, the effort is definitely worth it and many friendships forged in adulthood can be rewarding, both psychologically and in terms of sheer companionship.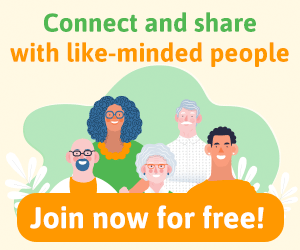 So, if you've ever thought 'I have no friends', remember that you can turn things around, but the onus is on you to do it. Also, make sure you follow up regularly with the new people you meet to maintain the friendship: drop them a message to say you had a great time and suggest that you meet up again soon in the future. •
Main image: shutterstock/rawpixel.com
Written by
Ed Gould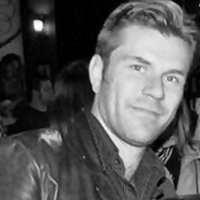 Ed Gould is a UK-based journalist and practitioner of Reiki.