Interviewer

Veronika Eicher

still had the distant flavor of raisins in her mouth – from finishing the 'raisin meditation' on

Dave Potter's

MBSR course – when the pair sat down to talk. She asked him about his background in Mindfulness-Based Stress Reduction, the motivation behind his free course, dealing with chronic pain, and meditation.
When was the last time you ate mindfully?
Dave Potter, fully-certified Mindfulness-Based Stress Reduction (MBSR) instructor and retired psychotherapist, laughs before answering: "Well, it's all a matter of degree. Even though I'm a mindfulness teacher, there are times when I'm not eating very mindfully.

For instance, last night my wife and I talked continuously through dinner, and I was not at all mindful of what I was eating. In a previous life as a marketing manager at Intel, many of our meetings were over meals and we were expected to do business and eat at the same time. I used to tell people that I didn't progress any higher than I did on Intel's corporate ladder because I never learned to eat and talk at the same time."
Although Dave didn't stay at Intel for long, he spent over 20 years in the computer industry, first as a free-ance computer consultant and later founding a software company that grew to a dozen employees and customers all over the world. At age 51, although he loved technology, he came to realize that he was far more interested in people than computers, and he went back to school to get a graduate degree in counseling and became a psychotherapist. It was then that he started teaching mindfulness, which led me to my next question:
How did you first get to know MBSR?
"I found MBSR about the time I began working as a therapist, but I was not new to meditation, having meditated since I was in high school. Even though I was already a long-term meditator and didn't think I had much to learn, after taking a training class from Jon Kabat-Zinn, I was impressed with MBSR and how teachable it was.
MBSR, as Jon Kabat-Zinn taught it, is neither full of esoteric terms, nor religious. Instead, the language Jon used was so simple that wasn't until Dave saw Jon teach the MBSR course that he understood the tremendous power of MBSR and this particular way of teaching meditation.
"The language is very simple: 'Pay attention to your experience while you are having it', but embedded in the MBSR course was such depth and meaning that I wanted to share it with others, so I became certified to teach by the University of Massachusetts Medical School, where Jon Kabat-Zinn founded MBSR," Dave explained.
RELATED: 7 mindfulness tips for staying engaged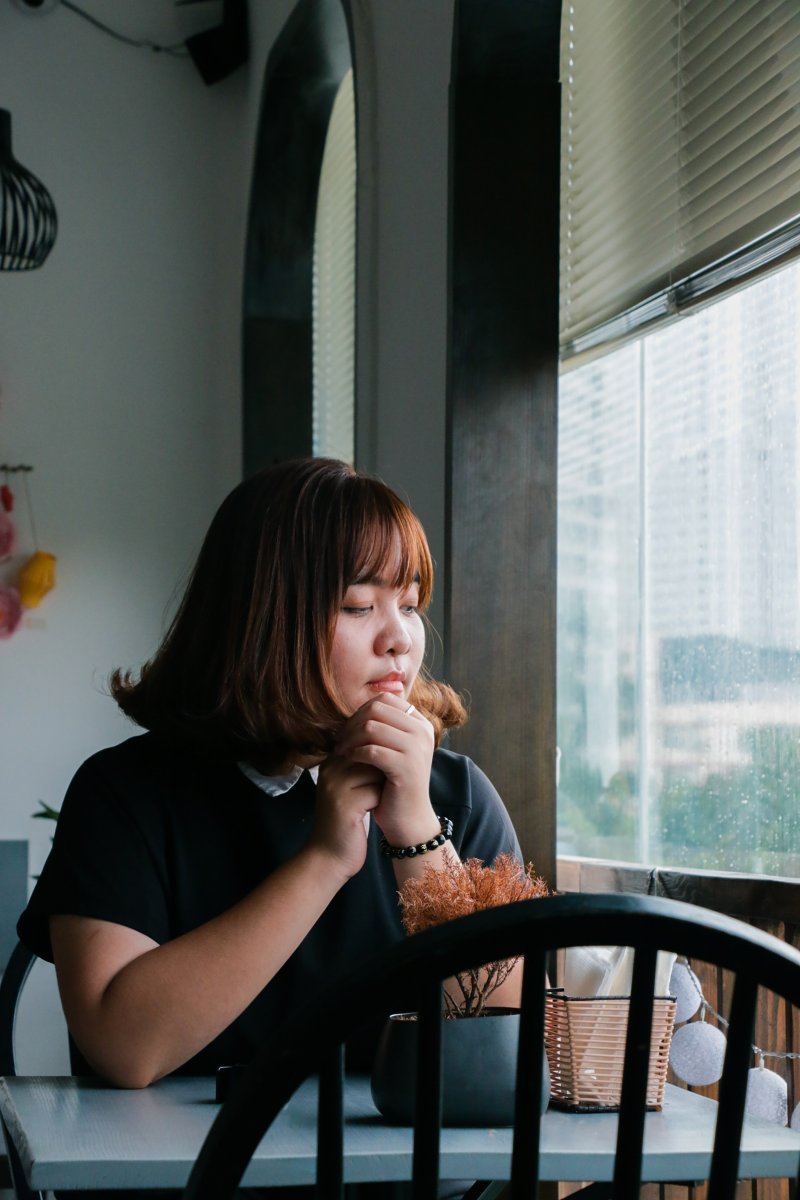 Eating mindfully can be one of many daily opportunities to practice mindfulness
Many people take the course to reduce the level of stress in their lives. You say that when you tell new students that they will need to dedicate 30 minutes a day to meditation, they often say: "Where will I find the time? This will make me more stressed, not less!" Isn't that ironic?
"In the beginning, many people do feel that it is more stressful, that's true. This is because they are now paying closer attention to what is happening inside them, and they have begun to notice things that were there all along, but under the surface. But, typically, after about three or four weeks, things settle down.

What most people discover by that point is that although their day is technically 30 minutes shorter, the rest of the day is more productive and much less stressful than it was before. So people do see the fruits of the practice, but often not until three or four weeks into the course. That's one of the reasons the course is eight weeks long and not three."
 
Discover more about Dave Potter's free MBSR course
What can participants of the course expect to happen?
"At first, it feels as if nothing is happening. You sit in meditation, your mind wanders, you pull it back, your mind wanders again, you pull it back again, and on and on, in a seemingly endless cycle. It looks like nothing productive is happening. But there is magic in this process that is not at all apparent while it's happening. The point of the meditation is not to stop thoughts, but to change your relationship to them, and the critical place in which that relationship can change is when you notice your mind has been wandering.

What people typically say in the beginning is, "I'm no good at this, my mind is wandering all the time, I can't do this." They're frustrated that they can't get their mind to stay in one place and beat themselves up about it. But it's not about keeping the mind in one place: it's about what happens in that moment when you discover that you mind has wandered. It's about accepting that fact and being kind to yourself at that moment."

RELATED: 9 science-backed benefits of meditation

Jack Kornfield often tells a story about training a puppy to fetch. In the beginning, you throw the stick and the puppy doesn't bring it back. But you don't give up, and you throw the stick many, many times until finally, almost unexpectedly, the puppy brings the stick back to you. At that point you don't say, "Bad dog!! Why didn't you bring the stick back before now?!?". You say, "GOOD BOY!!! GOOD JOB!" and give the puppy a treat. This encourages the puppy to do it again and strengthens your good relationship with your puppy.

"It's the same with our mind. We train our students to recognize that those moments when they notice their mind has wandered are moments of awakening. These moments of awakening are cause for celebration, not self-criticism. Every single time you notice your mind has been wandering, you have just broken a life-long habit. This is what we aim for in our meditation."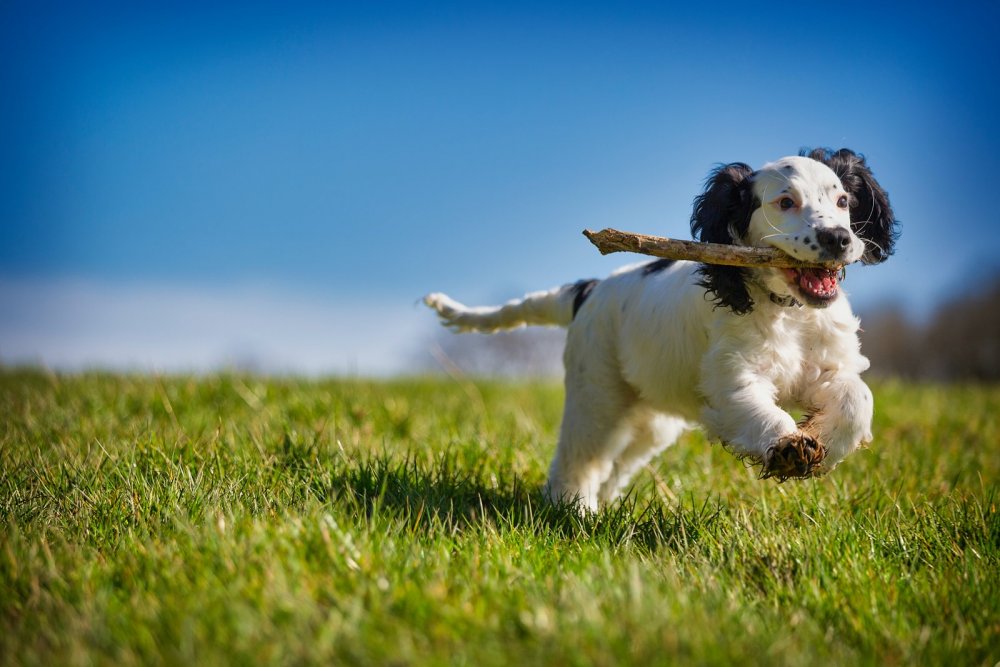 Train your meditative mind like a puppy: with patience and treats!
I must admit, I thought that when you meditate long enough – perhaps like you as a life-long meditator – that at some point your mind doesn't wander anymore. Is that incorrect?
"It's not true that advanced meditators have learned to stop their thoughts entirely. Eliminating thoughts is actually not the goal of this type of meditation. Thinking is not a function we aim to eliminate. We need thinking to plan, to organize, to build, to create. Thoughts are important, but they are not the most important aspect of our experience, and, in fact, the thoughts we do have are often untrue or misleading. Tara Brach often says, 'thoughts are real, but not true.'

RELATED: Tara Brach – psychologist, meditation author and teacher

It's true that there are types of meditations designed to perfect concentration but this type of meditation, when combined with a single-minded goal of achieving states of absorption and bliss, don't address the realities of day-to-day life.

There's a story about a monk who goes up to a mountain cave to meditate in isolation. After years of practice, he perfects his concentration to the point where he is in almost continuous bliss and decides he is ready to come down from the mountain. Five minutes after arriving to town, one of the vendors at the market makes an insulting comment and he blows up in anger, seemingly undoing his years of practice in just moments.

 
"People do see the fruits of MBSR, but often not until three or four weeks into the course. That's one of the reasons the course is eight weeks long and not three."

The type of meditation taught in MBSR includes both concentrative meditation and a more open-ended meditation that can be accessed in the midst of daily life, in which the meditator is fully aware of what's happening around him and in him, on a moment-to-moment basis."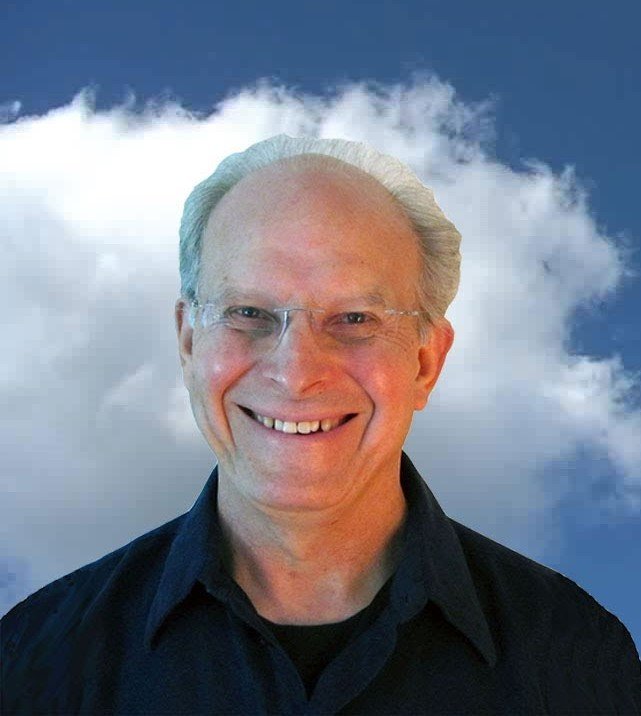 Your MBSR instructor: Dave Potter
Dave Potter and I are talking more about the power of our minds. He shares the example of a Buddhist monk, Matthieu Ricard, who's had 50,000 hours of meditation practice over 30 years (that's five hours a day – every day!) and who has been extensively studied by psychologists and neuroscientists.

Paul Ekman, a University of California psychologist, suspected that Ricard would have a very low "startle response", which has been shown to correspond to anxiety; the more anxious a person is, the stronger the physiological response to being startled. In this laboratory test, the subject is wired up to instrumentation and the physiological response to a very loud sound, similar to a gun-shot, is measured. When Ekman tested Ricard, he had to do it a second time because he couldn't believe what his instruments were telling him about Ricard's reaction. Ricard's physiological response was lower than any subject he'd ever tested. In fact, it was lower than medical science had up to that point thought possible.

When he asked Ricard how he did that (expecting he would say he brought his attention to a single point and blocked everything else out), Ricard said he did the opposite – he said that instead of narrowing his attention, he widened it, imagining himself to be as big as the universe, so large that it could easily absorb any sound or disturbance. He said he heard the sound very clearly, but it wasn't bothersome to him due to his having widened his perspective to include and accept absolutely everything that came into awareness.
 
Could this technique also be a way that MBSR participants learn to deal with discomforting feelings or chronic pain? By imagining the biggest pain and experience as less painful within the practice?
The course doesn't eliminate pain. For instance, people who have a chronic pain condition have typically tried everything and there is nothing doctors can prescribe that is safe that would eliminate the pain. In the MBSR course we aren't working on eliminating the pain, but changing our relationship to it. We teach our students to work with difficult emotions and physical pain in a paradoxical way, something we introduce in Week 5, in a practice called "Turning Towards". Students learn through this practice, building on skills they've learned in the first four weeks, that they can be with difficult feelings or sensation without being alarmed.
 
RELATED: Mindfulness quotes – 10 sayings to inspire and ground you

In the case of chronic pain, instead of trying to make it go away, which of course doesn't work, we ask students to get curious about it. Without labeling the discomfort as "pain", we have them investigate the actual physical sensations. For instance, is it sharp or throbbing, large or small, precisely where is it located, what are its boundaries? By examining it closely, in a curious, non-fearful way, they discover that their "pain" is not a static thing, that their experience of it shifts when they're curious about it in this way.
"Through MBSR we aren't working on eliminating the pain, but on changing our relationship to it."
Then, after exploring the difficult area, we ask them to move their attention to a part of the body that is relatively relaxed, and stay there for a moment, noticing what kind of sensations they have there, maybe warmth or softness, or simply freedom from pain. This can look like we're asking them to distract themselves, but we are simply having them shift attention to another part of their body, one that is actually connected to the difficult area.

Then, after spending a few minutes there, they go back to the difficult area, and back and forth. By doing this a few times, the students experience the discomfort as only part of them, and that it's not fixed and unchangeable. In this way, the student learns to see and experience the difficult area in a larger context, similar to the way that Matthieu Ricard did with the loud sound in the "startle" test. So, in that sense, it is a widening of awareness and perspective that makes the pain less difficult.
Probably the most gifted and skilled meditation teacher for dealing with chronic pain is Vidmayala Burch. She is founder of Breathworks in the UK and understands chronic pain because she has dealt with serious, debilitating pain she has had her entire adult life, including now. She is a gifted teacher and role-model for those dealing with chronic pain.

Vidyamala often uses pillows to demonstrate how we compound physical (or emotional) pain with fear and worry, having a student sit in the center of the room with a pillow on their lap, saying that the pillow represents the physical pain, the difficult sensations themselves (or problematic life event).

Then, on top of this pillow, another is added, representing a fear or worry they have about the pain, such as the fear that the pain will get worse. Then they add another, maybe about the worry that if it keeps up they won't be able to work and support themselves, and another, and another, each one representing a specific worry or fear, until the pillows are stacked so high they are higher than the student's head.

Then Vidmayala would ask them to remove the pillows of worry and fear one by one, letting go of each one until all that remains in their lap is the first pillow representing the actual physical sensations. That pillow is still there, but much less troublesome than it was when buried under all the other pillows of fear and worry that were added to the actual physical pain (or problematic life event).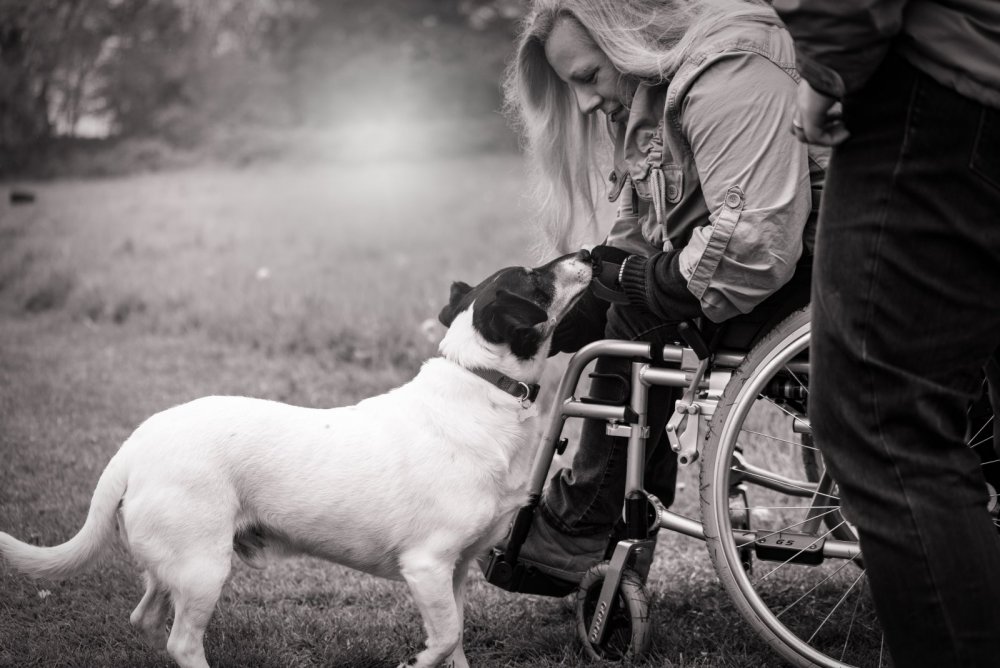 Pillow practice for pain: MBSR was originally designed for pain patients
The 'Pillow Practice' with Vidyamala Burch was mind-opening for me, as a chronic pain patient. Is this what mindfulness is about?
Exactly. Being mindful is about realizing what is actually happening as well as noticing that we are compounding the situation with our fears and worries. In Buddhist terms you would say there is the first arrow which is the difficulty itself and the second arrow is all the worries and fears we have about that. We can't always do anything about the first arrow, but the second arrow that is magnifying the difficulty can be removed.
You were one of the first teachers to provide us with your MBSR course for free in our happiness academy and you also provide the course on your website

palousemindfulness.com
free of charge. What was your motivation for this?
"There are a couple of answers to that. The first is: "Why not?". The fact that I can even say this is because I'm retired and don't need extra income and because of the efficiencies and reach of the internet.
 
But, most importantly, I knew there are people who cannot afford to pay for a mindfulness course, and in many parts of the world there is no access to an in-person MBSR class. My intention was to make mindfulness as widely available as possible, no matter what the financial situation or geographic location.

I'm fortunate that this is also the intention of most of the other teachers of mindfulness, even those who are well-known and can command high fees for their teaching. World-renowned mindfulness teachers such as Jon Kabat-Zinn, Vidyamala Burch and Tara Brach have given me their written permission to use their videos and writings without any fee so that mindfulness can be more widely available.
"The course does not make life perfect. It's about being at peace with not feeling peaceful."
As a former psychotherapist, it makes me happy to know that, through the Palouse Mindfulness course, people are being helped. Every day, I get letters from people who say the course has changed their lives. As a retired therapist whose work was about helping people, what could be better?
 
RELATED: Meditation vs mindfulness – what's the difference?

The course does not make life perfect. It's not about being peaceful all the time. Not even the Dalai Lama is peaceful all the time. It's about being at peace with not feeling peaceful. When I hear from my students that this is what they've learned and that they are happier and more resilient than they were before, this is worth more to me than any monetary compensation."
Finally, do you still meditate on a daily basis?
"I do. I've had a few periods in my life when I didn't maintain a formal sitting practice, figuring that if I just lived my life mindfully, letting 'life' itself be my meditation, that would be enough. While that might be true, in principle, because any experience can be made into a mindful experience, during those periods without a formal practice, much of my life wasn't very mindful.

So, about 30 years ago, after being an on-again, off-again meditator, I committed to a regular, daily meditation practice of half an hour every morning and haven't stopped since, except for a handful of days during that 30-year period. I don't meditate to have some peace experience while I'm meditating, although that can be pleasant; I do it because of how it affects the rest of my day. My morning meditation creates a resilience and aliveness during the rest of the day that wouldn't be there if I didn't have this practice.
My morning practice is actually fairly simple, similar to what in Soto Zen is called "zazen" or "just sitting", a time that I don't have to be anywhere else or doing anything else, a time that is just for me. Years ago, when my daughter was young, we took a parenting course from Barbara Coloroso and at the end of the course, she said, "I want you to spend 30 minutes a day with the person you are going to be with for the rest of your life with… and I don't mean your spouse, because they may go before you. I mean you." ●
Thank you Dave, for the talk and for your work.
Enroll here for the free MBSR course at the happiness academy. And don't forget to join in the MBSR course discussion in the forum: share your experiences and ideas with other members.
Watch the full interview with Dave Potter:
Interview by
Veronika Eicher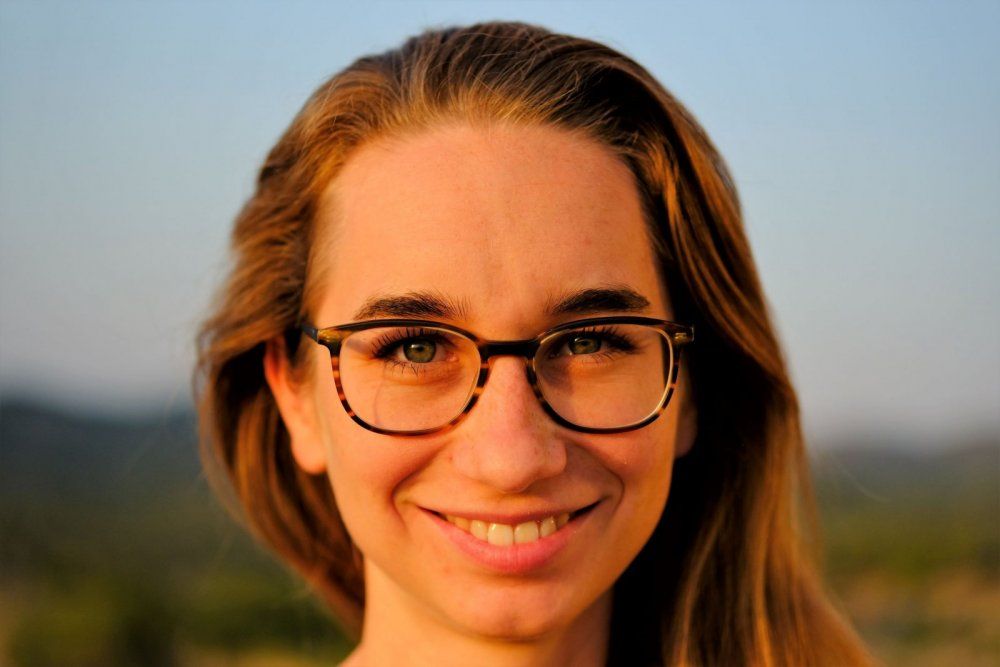 Veronika is a freelance writer. She likes to spend her free time working on her dream of a farm. On Instagram she writes about climate crises, nature and sustainable living.