Yes, introvert hangovers are a real thing.

Sonia Vadlamani

discusses ideas on how to recognize introvert burnout and explains six ways to avoid it happening in the first place.
If you're an introvert, you're likely to have experienced the so-called introvert hangover at least once in your life, even if you didn't realize you were dealing with it. Also referred to as a social hangover, an introvert hangover is a result of an excessive dose of socializing. 
Sometimes even a few hours of socializing, like a lunch date with friends in a noisy restaurant or attending a large social event, can leave you physically exhausted and mentally drained, even though the people around you show no signs of slowing down. Indeed, you are not alone, and most introverts, including me, experience this feeling.
Although social hangover can happen to anyone, introverts are particularly susceptible to it as they reach their dopamine threshold relatively easily when compared to extroverts. Introverts tend to feel overwhelmed and overstimulated by being around too many people for an extended period, and the aftermath can feel a lot like a hangover.
What is an introvert hangover?
An introvert hangover can be described as that tired, drained, foggy and overwhelmed state we experience when we've overdone socializing and feel the need for some alone-time for recharging. Introvert hangover can happen due to overstimulation from a series of closely-timed events that you were a part of, like weddings or a concert, a group activity, or even a Zoom call. 
A common misconception about introverts is that they're shy, or they don't like people. This simply isn't true, as introverts do crave human connection as well. "Introversion may look like shyness to an extrovert – but it's really more about the energy depletion and the way they experience the world," explains psychologist Mike Dow.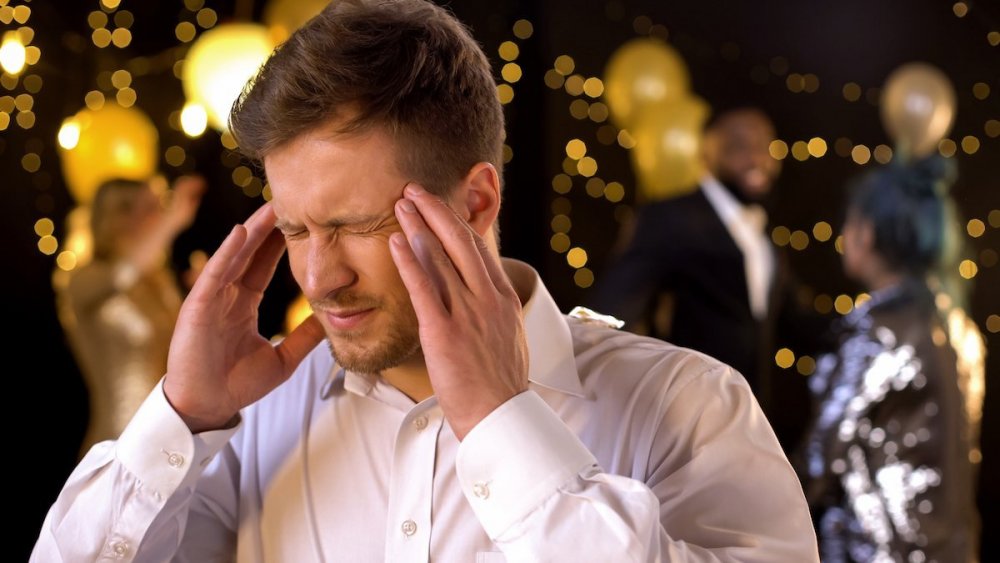 Too much social time may lead to an introvert hangover
As an introvert, while I feel the need for meaningful interactions with friends and family, I do find myself getting quickly saturated and mentally exhausted if there's too much noise, or if the group suddenly gets bigger, leading to too many conversations to keep a track of. In midst of the socializing if I'm finding myself growingly irritable, or plain zoned-out and retreating into a quiet corner, I know it's proving too much for me in the moment. 
Some key signs that you're experiencing social exhaustion can be:
Feeling detached from ongoing conversations around you

Feeling numb or dejected

Developing a headache or a migraine

Growing irritability as time progresses

Having trouble concentrating

 

Fatigue and tiredness

Experiencing conditions like

stress

, anxiety and

depression
Prolonged social hangover can result in a following introvert burnout, which can leave one feeling drained for longer periods… hours even, or sometimes for several days in a row.
Avoiding introvert hangovers
An introvert burnout can be a terrible phenomenon to experience. Fortunately, it is possible to avoid the fatigue you may experience after a social event with these simple steps:
1. Accept who you are

 
Susan Cain, author of Quiet: The Power of Introverts in a World That Can't Stop Talking, emphasizes that it's essential for introverts to embrace their true selves and be confident about the same. This will help introverts to reach out and interact with others from a place of acceptance, instead of a societal compulsion that they should socialize more often.
2. Identify your triggers
There is no 'one size fits all' approach to combating an introvert hangover, as every individual has their own triggers and socializing capacity. While a single virtual work meeting can end up triggering introvert burnout in some, others may feel exhausted from attending several social events back-to-back.
"Introverts tend to feel overwhelmed by being around too many people for an extended period, and the aftermath can feel a lot like a hangover."

Observing what your triggers are and the pace at which your energy levels deplete each time you socialize is key. It can enable you to customize your social engagements and plan social events when you're energized and ready to handle them.
3. Customize your social events
Sometimes, you could have had a busy day and then have events and activities lined up later that you genuinely want to be a part of or can't back out of. Consider altering your plans in a way that allows you to derive the maximum value from the events without draining your mental batteries. For example, attending a concert a bit later after the opening act is over, or leaving a party early could prevent an introvert burnout later.
I love visiting art galleries and museums when I travel, but I don't like crowds. So, I schedule these visits for weekdays or early hours when there are fewer visitors. This gives me the freedom to spend more time gazing at the exhibitions and learning about the artist's process, without needing to stand in a queue for hours or putting up with noisy crowds.  
4. Balance socializing with alone-time
"Company and solitude are like nutrients: we all need both of them, but in varying amounts," explains Martha Beck, sociologist, life coach and the author of The Way of Integrity. Like everyone, introverts feel the need for meaningful relationships and nurturing friendships. However, it's essential for introverts to devise a conscious balance between socializing and their recharge-time, so that they can avoid a prolonged introvert burnout.
Choosing quality over quantity could prove to be a wiser approach instead of saying 'yes' to every social event, as cramming your schedule with too many social events could leave you exhausted. Prioritize interactions which are more important to you and avoid the social events that are likely to drain your energy reserve at a faster pace.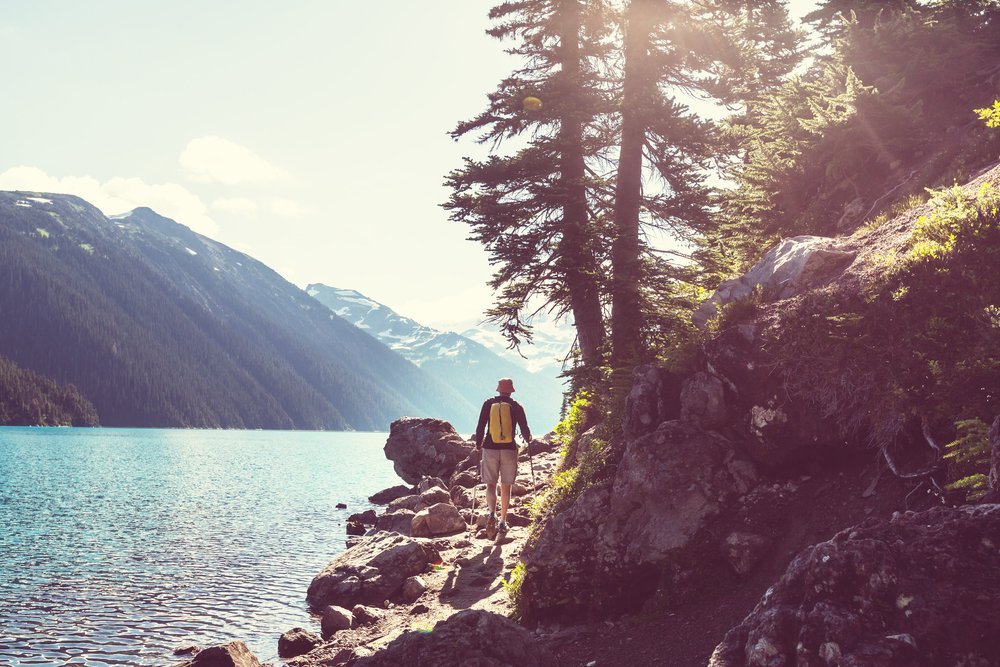 Introverts need to balance social time with alone time shutterstock/Galyna Andrushko
5. Be honest and specific with people
As the old saying goes, honesty is always the best policy. Communicate your need to recharge yourself, or the preference for number of people you're meeting, the location etc, in a specific albeit constructive manner. Instead of saying "I can't talk right now" or "umm, let's meet some other day", convey your needs and feelings more coherently like, "I'm on recharge mode and would like to be alone today", or "I realize this group hangout has now shaped into a full-blown party. I'll have to leave a bit earlier as it's too much for me".
Indeed, positive communication ensures that others understand your socializing preferences and needs and try to accommodate these to the best of their ability. However, if you don't tell your friends about how over socializing burns you out, they may think you are being rude or difficult if you vanish from an event or keep turning down invitations, so make sure that doesn't happen. 
6. Take timely micro-breaks
Sometimes it may be difficult for you to back out from a social event, like an office party or a vacation with several family members or friends. Similarly, you may not want to miss out on important social commitments, such as a friend's wedding. 
Opt for periodic, small breaks in scenarios where you need to attend numerous events within a short span. For example, you could find a quieter spot nearby to practise some conscious breathing alone to soothe your nerves, or take a short stroll near the event venue to clear your mind.
How to recover from introvert burnout
Recovering from an introvert hangover is possible, even though it may seem at the time like you've hit a brick wall and there simply isn't possible to pave your way back to socializing. Here are some ideas to offer you much-needed relief:
Takeaway: avoiding introvert hangover
While introverts do enjoy the company of others, they can find socializing for long hours at a stretch challenging and overstimulating. Avoiding overbooking your social calendar, taking mini-breaks between stretches of vigorous social activity, and communicating your recharge-time needs in an honest manner can go a long way towards preventing social hangover.
Research shows that introverts appreciate the time to reflect and thrive when they get the time to recharge their mental batteries. Thus, indulging in rejuvenating activities such as meditation, spending time in nature with activities like forest bathing, unwinding with a restorative yoga practice, etc, are some ways to create some much-needed downtime after an introvert burnout. •
Main image: shutterstock/Motortion Films
Written by

Sonia Vadlamani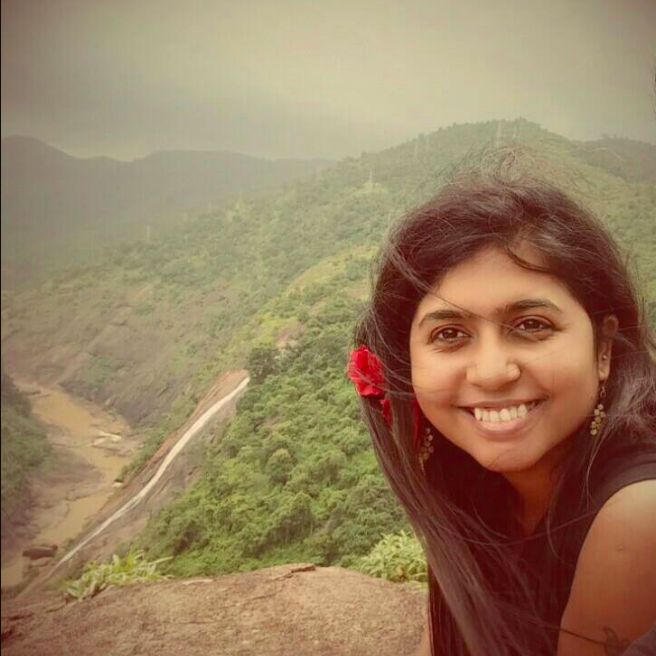 Fitness and healthy food blogger, food photographer and stylist, travel-addict and future self journaler. Sonia loves to write and has resolved to dedicate her life to revealing how easy and important it is to be happier, stronger and fitter each day. Follow her daily pursuits at FitFoodieDiary or on Instagram.