Happiness is a state of mind: 8 top tips
True happiness is not a temporary feeling that comes and goes, but rather something that guides our thoughts and our reactions to what happens in our lives. Many of our choices are automatic. This is how our brains work, and thank goodness for that, because otherwise we wouldn't be able to function. But it's in our power to make conscious choices to ensure happiness is a state of mind in our everyday lives. Here are eight ways to make that happen.
 
1. Trick your brain
You can trick your brain into thinking that happiness is a state of mind with one single gesture: a smile. Indeed, there are several studies showing that
smiling sends positive feedback to the brain
, even when you're forcing it! This is because the brain can pick up cues from our body to generate certain moods by releasing a bunch of
feel-good hormones
. Other studies show that
smiling calms us down
by slowing our heart rate. So, simply putting on a grin can improve your mood at times when you need it the most.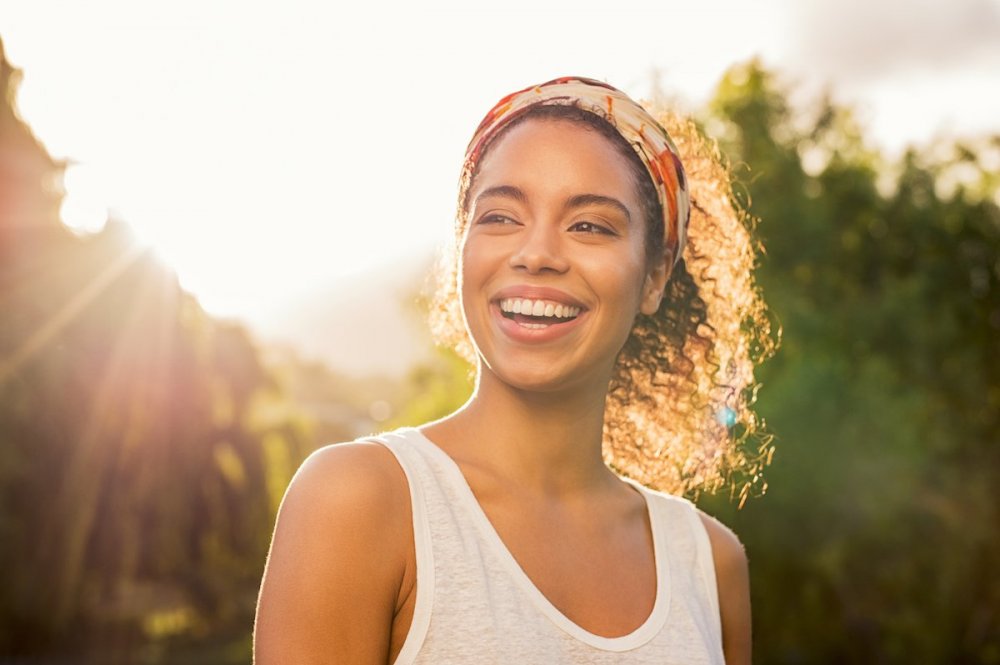 Stay smiling: happiness is a state of mind
2. Count your blessings
When we feel down, it's easy to focus on what we don't have and think we'll be happy when we get it. Instead, think about the things you already have that make life precious. And don't just think about them, write them down. If you haven't started a
gratitude journal
, this is the time to do so. Writing therapy can help solidify your appreciation for the good things in life and make you more aware of thought patterns that interfere with a happy mindset. Happiness is a state of mind when you feed your brain positive thoughts!
3. Start your day the right way
Instead of starting the day in a rush, set the alarm 10 or 15 minutes before your usual wake up time and get in the habit of meditating. With some practice, this will give you greater clarity so you can appreciate the best things in life and become stronger in the face of adversity. There are many useful techniques, but mindfulness meditation is particularly good at training your brain to perceive that happiness is a state of mind.
• JOIN US! Share your ideas about happiness with our open and inspired community •


4. Change perspective
Some years ago, I went through a rough patch and hated everything. The gloomy British weather didn't make things any easier. The lack of colour and sunlight got the worst of me and magnified other problems I was struggling with. One day I got on a plane to visit relatives, and few minutes after taking off we pushed through clouds and suddenly I was floating in a sunny, peaceful space. All I had to do to be in a different world was gain altitude.
"You can trick your brain into thinking that happiness is a state of mind with one single gesture: a smile."
The metaphor is obvious: looking at things from a different "altitude" can make us perceive the world in a different way. It may take lots of practice, but once you get good at it, you'll realise that happiness is a state of mind that relies on your perspective.
5. Find and give support
Isolation and loneliness are all around us and can make us feel miserable even when we have reasons to be joyful. We may not feel like socialising when we feel down, but don't shut the doors to those who care about us. Improving the quality of our interactions with others is a crucial step if you want to truly experience how happiness is a state of mind.

Sharing feelings can help build stronger bonds and feel supported and creates positive feedback loops in yourself and in others. Why not plan exercise or meditation sessions with friends, or take up a new hobby together?
6. Do a kind act a day
A few months ago, a friend of mine was going through a difficult situation, but she didn't want the circumstances to take over her life. She decided to go out every Tuesday and do something kind for others, even though she didn't feel like leaving the house. She's since become known as "Happy Tuesday lady", and needless to say, her mental health has improved massively! And no wonder. Science shows that the power of kindness is real – being nice is proven to boost your mood, lower stress and reduce anxiety among other benefits.

RELATED: Random acts of kindness – 22 ideas to spread happiness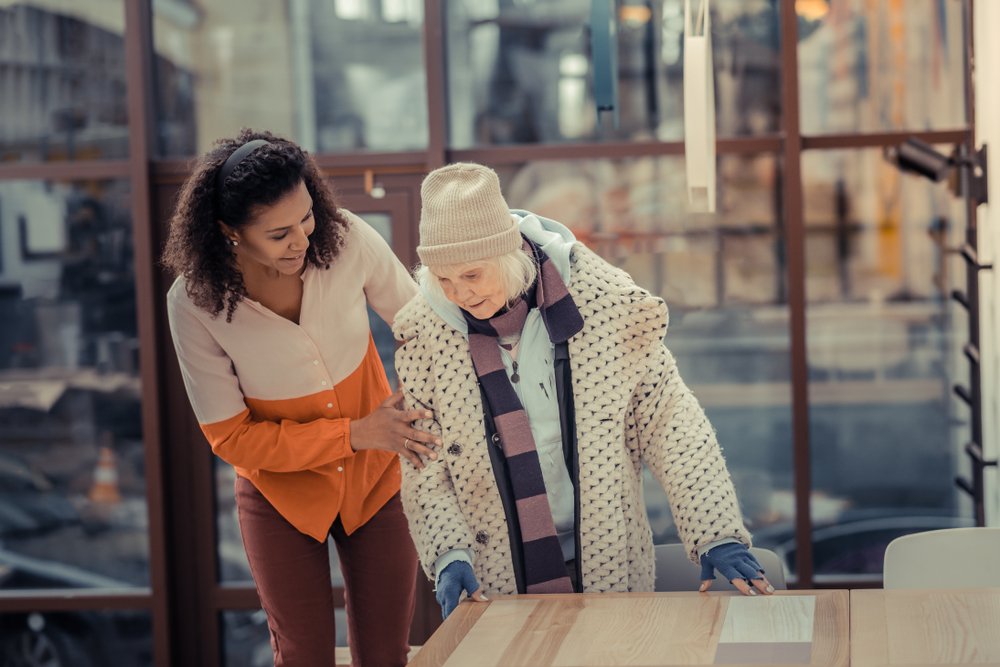 Showing kindness boosts happiness levels shutterstock/Dmytro Zinkevych
7. Find meaning and purpose
Many people go through life doing what they're supposed to be doing. Do the things you do bring a you sense of meaning or purpose? If not, you're missing out on the path to happiness. One of the biggest joys in life is exploring and discovering what we're here for and what we can contribute to the world – or at least, to those around us.

RELATED: How to find meaning in life: 7 strategies
8. Cut down sources of unhappiness
Happiness is a state of mind that must be nourished with good habits, and spending too much time on social media is not one of those. For many people, social networks are a source of unhappiness and insecurity and can contribute to feelings of
depression
. Research shows that the constant need to compare our lives to other peoples' lives creates a deep
sense of dissatisfaction
and makes us lose track of the blessings we already have.
Round-up: happiness is a state of mind
I won't deny it: life's not easy and sometimes it's plain tough and frustrating. The work towards a happy way of being is constant. It won't happen overnight and you should be ready to fight setbacks. Facing obstacles along the way doesn't mean there's no hope or you're losing the battle.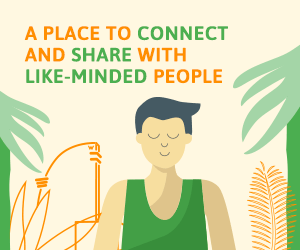 Even in tough times, you can build the resources you need to experience that happiness is a state of mind. Like writer and personal development expert Dale Carnegie said, "it isn't what you have or who you are or where you are or what you are doing that makes you happy or unhappy, it's what you think about it." ●