Intimacy is more than just about sex and physicality. As 

Dee Marques

 explains, there are many different types of intimacy, such as emotional and creative. Discover how you can cultivate these intimacy styles to enhance your happiness and well-being.  

One of the things highlighted by the pandemic is just how important it is to have strong bonds with others. Social distancing, isolation and travel restrictions have become real challenges for many of us, and it's normal to feel that something is missing. In many cases, what we're missing is a real connection with others, or deep social bonds that foster a sense of intimacy.
Indeed, intimacy is the glue that holds relationships together, and not only romantic relationships but any bond with the people we love and care for. There are several types of intimacy we can develop with others for optimal mental health. And deepening the types of intimacy we have with other has benefits to our physical health too, since studies suggest that people who enjoy a close connection with others are less vulnerable to the harmful effects of stress, have better digestive health and improved sleep quality.
• JOIN US! Sign up today and make new friends at happiness.com •
I like to think about the different types of intimacy as a fishing net: the farther away you throw it, the more benefits you'll reap. So, in this post I'll outline the different types of intimacy that can help us feel more complete as human beings.
The six types of intimacy
Here's an overview of the six main types of intimacy we can all benefit from.
1. Physical intimacy
This type of closeness is often limited to partners and close family members. With romantic partners, physical intimacy is usually but not exclusively expressed through sex. It also extends to hugging, kissing and physical closeness.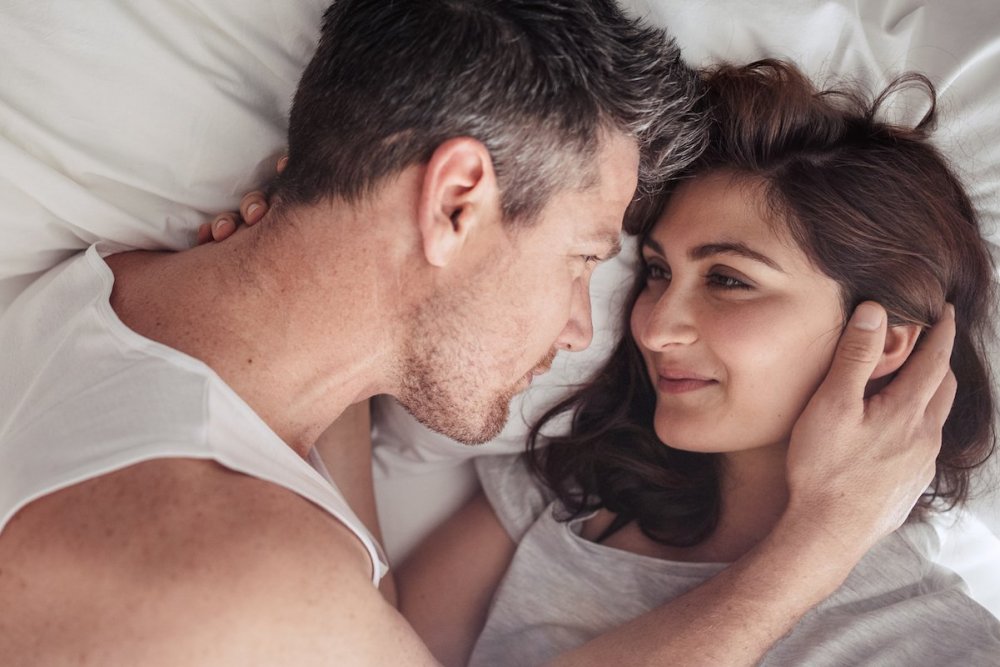 Physical intimacy means more than just sex

But there are other ways of developing intimacy with loved ones apart from being physically close. In fact, we'd be missing out on so much joy if we limited our understanding of intimacy to this single type. In fact, cultivating as many types of intimacy as possible is also important because physical intimacy is culture-dependent. Not all cultures (and people) are touchy-feely or feel comfortable in close personal contact with others, but that doesn't mean intimacy is out of the question.

RELATED: What are the benefits of hugging?
2. Emotional intimacy
This second type of closeness involves sharing our most private fears, concerns and dreams. High disclosure levels come with an expectation that the other person won't judge or ridicule us, but rather offer support. This is hard work, and once again culture and personality play a big role determining our openness to emotional intimacy. But getting past those barriers is worth it: we can get relief when we're able to open up to people who understand our emotions and accept us without judgement.
3. Intellectual intimacy
Intellectual intimacy refers to sharing feelings and discussing views or thoughts. These could relate to plans for the future, values or opinions about social or political issues, but – and here's the important thing – without getting into arguments.
"If you want to work on any of the types of intimacy, you need to be ready to embrace your vulnerability and be open to letting your guard down."

This type of intimacy is born out of deep respect for others and for their understanding of the world, even if it's different from ours. But having said that, it's hard to feel close to someone whose values are diametrically opposed to ours, so finding like-minded souls is necessary to build intellectual bonds.
4. Experiential intimacy
This is a type of intimacy that develops between people who go through the same struggles, joys or experiences. Finding someone who has gone through the same as us can and does bring people together, making us feel less alone and better understood. The events that shocked the world during 2020 illustrate this point and how important experiential intimacy is for mental health. There are other situations where it's possible to achieve experiential intimacy, such as finding an exercise buddy or picking up a new hobby and finding an online community around it.
RELATED: Try these 5 intimacy exercises to deepen connection
5. Creative intimacy
This type of intimacy fosters self-expression through shared acts of creativity. It's normal to feel closer or develop intimate relationships with people whose creative expression takes the same form as ours, whether it's writing, dancing, painting, cooking, etc. Developing creative intimacy with others can feed the much-needed inspiration to do meaningful work. At the same time, it can help create a strong bond with people who can inspire us to do our best.
6. Spiritual intimacy
This doesn't just mean sharing religious beliefs with others, although clearly spiritual intimacy can help people find support and acceptance in their church or congregation. Spiritual intimacy also extends to beliefs, values and morals on a wider scale. In a sense, it's similar to intellectual intimacy but with a focus on personal growth. For example, if you have a mindfulness practice and find someone who does the same, it'll probably be easier to share meaningful things with them.
 
How to nurture different types of intimacy
Here are some tips on how to develop the different types of intimacy outlined above.
All types of intimacy are worth cultivating
The ability to develop different types of intimacy with others is one of the things that make us human. All six types of intimacy we've discussed here can enrich your life and benefit your physical, mental and emotional well-being.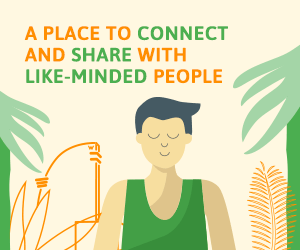 Don't expect to be able to build every type of intimacy with every person you know. Some people are naturally closer to us in their spiritual views, others in their experiences, etc. Instead, recognize people's strengths and the unique value or contribution they bring to your life. They can all contribute to a deeper feeling of intimacy in their own way, and we can do the same for them too. •
Main image: shutterstock/Jacob Lund
Written by
Dee Marques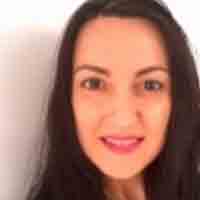 A social sciences graduate with a keen interest in languages, communication, and personal development strategies. Dee loves exercising, being out in nature, and discovering warm and sunny places where she can escape the winter.