Feeling unhappy is usually viewed as something to be avoided, but as

Calvin Holbrook

writes, studies show that cherophobia – the fear of happiness – is real. So, why are some people afraid of happiness, and can the condition be treated? 
It's probably true to say that many of us are searching for happiness throughout our lives, be it from loving relationships, career satisfaction, or a safe and comfortable home. So, the idea that someone could suffer from a fear of happiness sounds hard to believe.
But, in fact, there are some people who completely avoid any feelings of happiness and are indeed afraid of the consequences of being joyful. This phenomenon is known as cherophobia, or the fear of happiness. The term comes from the Greek word chairo, which means 'I rejoice'.

Now, we can all empathize with a fear of flying, snakes or heights – we may even share some of those phobias ourselves – but an aversion to happiness? It's tricky to get to grips with the idea that a person could be afraid to be happy.
Cherophobia: the definition
In truth, people living with cherophobia are not always fearful of the pleasant feelings happiness can bring, but are, in fact, more concerned about the possible negative effects – disappointment, sadness, loneliness – which can follow when whatever is causing the happiness stops.

Indeed, some people with cherophobia have problems to grant themselves the slightest joy or pleasure as they feel undeserving of it. The assumption is that happiness cannot be stable or constant, and only bad luck will follow, so there's little point believing in happiness and well-being in the first place. 

Unfortunately, worrying about being happy blocks a healthy way of life. That's because humans need positive experiences to reinforce and refuel ourselves, both mentally and physically. Additionally, the production of so-called 'happiness hormones' (endorphins such as serotonin and dopamine), is important for our well-being. Those of us who do not produce enough of these endorphins may develop depression.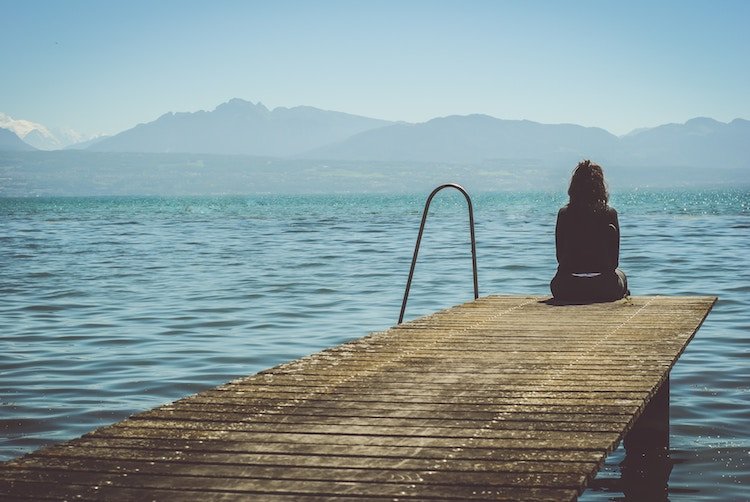 Life on the edge: those with cherophobia are often depressed

Indeed, the attempt to deliberately avoid or oppress feelings of happiness has a counterproductive effect on the human body. Working against nature causes stress, which in turn sets free stress hormones (instead of ones linked to well-being). 
Depression and fear of happiness
Scientists assume a connection between cherophobia and depression, although, as it's a recent study area, it's still not entirely clear whether the fear of happiness is the cause, result or side effect of depression. 

However, a 2013 study did identify different correlations or connections of fear and happiness. Researchers in New Zealand and England, UK, incorporated a 'Fear of Happiness Scale' to measure to what degree participants associated feeling happy to then having something bad happening afterwards.
 
The results, published in the Journal of Cross-Cultural Psychology, suggested that those people with depression often avoided activities that could potentially lead to happy feelings, such as meeting with friends or going to parties. 
"People living with cherophobia are not always fearful of the pleasant feelings happiness can bring, but are, in fact, more concerned about the possible negative effects."
Furthermore, the researchers suggested that a spiral develops in which the common depression symptom of social withdrawal reinforces the worry that if a person experience fun or happy feelings during an event, it will only follow with disappointment, loneliness or other negative letdown. 
Cherophobia and memory link
The fact that our brain is hardwired to focus on the negative rather than the positive also comes into play when exploring aversion to happiness. That's because people living with cherophobia may have previously experienced life events in which happy times were swiftly followed by a negative or upsetting event.

Indeed, those with an aversion to happiness have often filtered their perceptions to remember only the bad thing that happened after a happy time, rather than the joyful experience itself. 

Painful events, be they physical or emotional, can often create such a strong memory that they overshadow other important or happy times. And if these strong emotional memories develop around happiness being somehow linked to disappointment or pain, this can lead to people avoiding opportunities for happiness due to the fear that something bad is bound to follow. 
Fear of happiness and culture

 link
Of course, happiness is evaluated completely differently depending on the respective cultural background. For example, in a 2013 study,  'Cross-Cultural Validation of Fear of Happiness Scale Across 14 National Groups', Joshanloo, Weijers and other researchers identified four key reasons for fear of happiness:
a belief that happiness will cause bad things to happen

a belief that happiness will cause you to become a bad person

a belief that expressing happiness is somehow bad for you 

a belief that pursuing happiness is bad for you and others


Interestingly, on this last point, the authors wrote: "Some people – in Western and Eastern cultures – are wary of happiness because they believe that bad things, such as unhappiness, suffering and death, tend to happen to happy people."

In another study, published in the Journal of Personality and Social Psychology, US-Americans and Chinese participants predicted the expected course of their curve of happiness over their entire life span. While the Americans believed in a continuous course of happiness, the Chinese proceeded more in waves, back and forth, believing in happiness fluctuations. 
RELATED: Happiness across different cultures

The reason for this might be found in Taoism, because according to Taoist philosophy, one is supposed to accept that everything is constantly in flux. Indeed, the pursuit of happiness in countries pronounced by Taoism is less common than in Western countries.

The aforementioned Joshanloo, a scientist from Chungbuk National University in South Korea, also carried out a global study about fear of happiness in 2014. The study was made up of 2,700 students from different countries, including Iran, Russia, Japan, USA, Netherlands and ten others.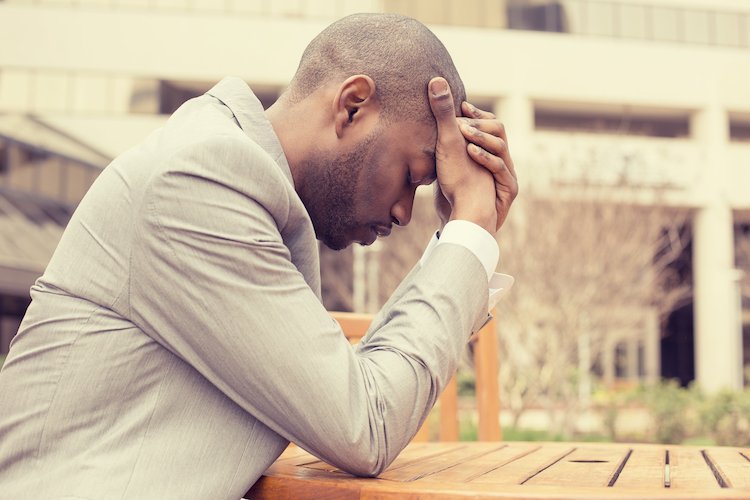 Don't suffer in silence: cherophobia can be treated

The results showed that except for participants from Kenya and India, those people in all the other countries did exhibit some fear of happiness. However, there were no major differences in this among the countries themselves.

It turned out, however, that in cultures which are more in line with conformity, the fear of envy is bigger than in compared countries. Hence, people in Eastern Asia have more inhibition to show their happiness than, for example, Americans. 
Happiness aversion: solutions?
Studies show that, for the most part, the ability to be happy is innate. While there are people who are threatened to become broken by bad strokes of fate, others overcome them with amazing strength. 

But not every person missing the happiness gene has to surrender to this fate. Experts talk about so-called 'happy habits', the small routine ways we can learn how to increase happiness. For those with cherophobia, this is a great way to expand their personal perception of happiness. 
Attentiveness and mindfulness are the magic words in this context. That's because it's not the big feelings of happiness from, say, falling in love or when a child is born, but rather the little daily things which nourish us psychologically. Things such as the first warm sunbeams on the skin after a long winter, the smell of fresh coffee in the morning, or just-cut grass: all of these can make us happy, if we just allow it. 
RELATED: Finding happiness – 11 science-backed ways to increase well-being

For those living with cherophobia or the fear of happiness, the learning experience from enjoying these small, regular moments of happiness is key. That's because such moments can usually only be positive – there can be no negative result – no disappointment, envy, punishment – or other negative emotion attached to them.

 
"Those with an aversion to happiness have filtered their perceptions to remember only the bad thing that happened after a happy time."
Some therapists assume that the fear of being happy should be treated like other phobias: with a gradual approach to the fear-triggering moment. Psychologists in this case talk about exposure as it is applied in treating the fear of flying. Little by little the patients face their fear until finally, and in the best case scenario, they can even master an entire flight fearless. 

The fact remains there is no one-size-fits-all solution for those affected by cherophobia. However, there are sources for happiness from which everyone can draw. First of all, self-knowledge is important: knowing what you like or want in life and and how you can achieve it. Also, the benefits of gratitude include boosting our well-being. Those of us who learn to appreciate what we have got tend to be living a more satisfied life.
Cherophobia: conclusions
If you have an aversion to happiness or generally having problems finding happiness, consider talking about it with a therapist. Likewise, it's important to question your own perception of happiness more accurately and ask yourself some basic but important questions: what is happiness for me? Who or what helps me to be happy? How do I handle my feelings of happiness? How do I want to find happiness?

All of these are exciting questions, and knowing or just considering the answers can lead you on your way to escaping cherophobia and your fear of happiness and experiencing joy on a day-to-day basis – because everyone deserves to be happy. ●
Main image: shutterstock/ESB Professional
 
Written by
Calvin Holbrook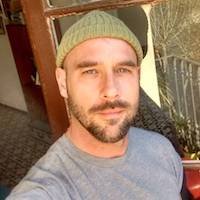 Calvin edits the happiness magazine, as well being an artist and lover of swimming, yoga, dancing to house/techno, and all things vintage! Find out more.